Our 2023 Camp Hollywood staff
Instructors:
Chester Whitmore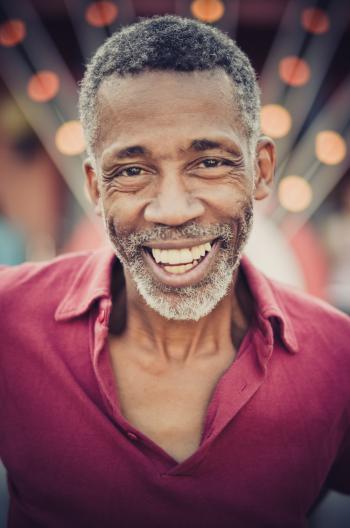 Dancing since 1974 and a protege of Fayard Nicholas (of the Nicholas Brothers) Chester has been dancing his way around the world. These days he is a dancer, teacher, performer, choreographer, director, stunt man and entertainer. His choreography can be seen in music videos for Boys II Men, Sugar Ray, Teena Marie as well as working with artists such as Savion Glover, MC Hammer, Prince and many more. Also a highly renowned drummer and band leader he has worked with some of the best in the entertainment industry. He has performed with his dance company Black Ballet Jazz, with the Lionel Hampton Orchestra, the Duke Ellington Orchestra, the Count Basie Orchestra and the great Miles Davies. Chester exudes boundless positive energy and passion for dance and is a born entertainer. HIs contributions have been far too many to name them all. He can only be seen to be believed.
Felix Berghall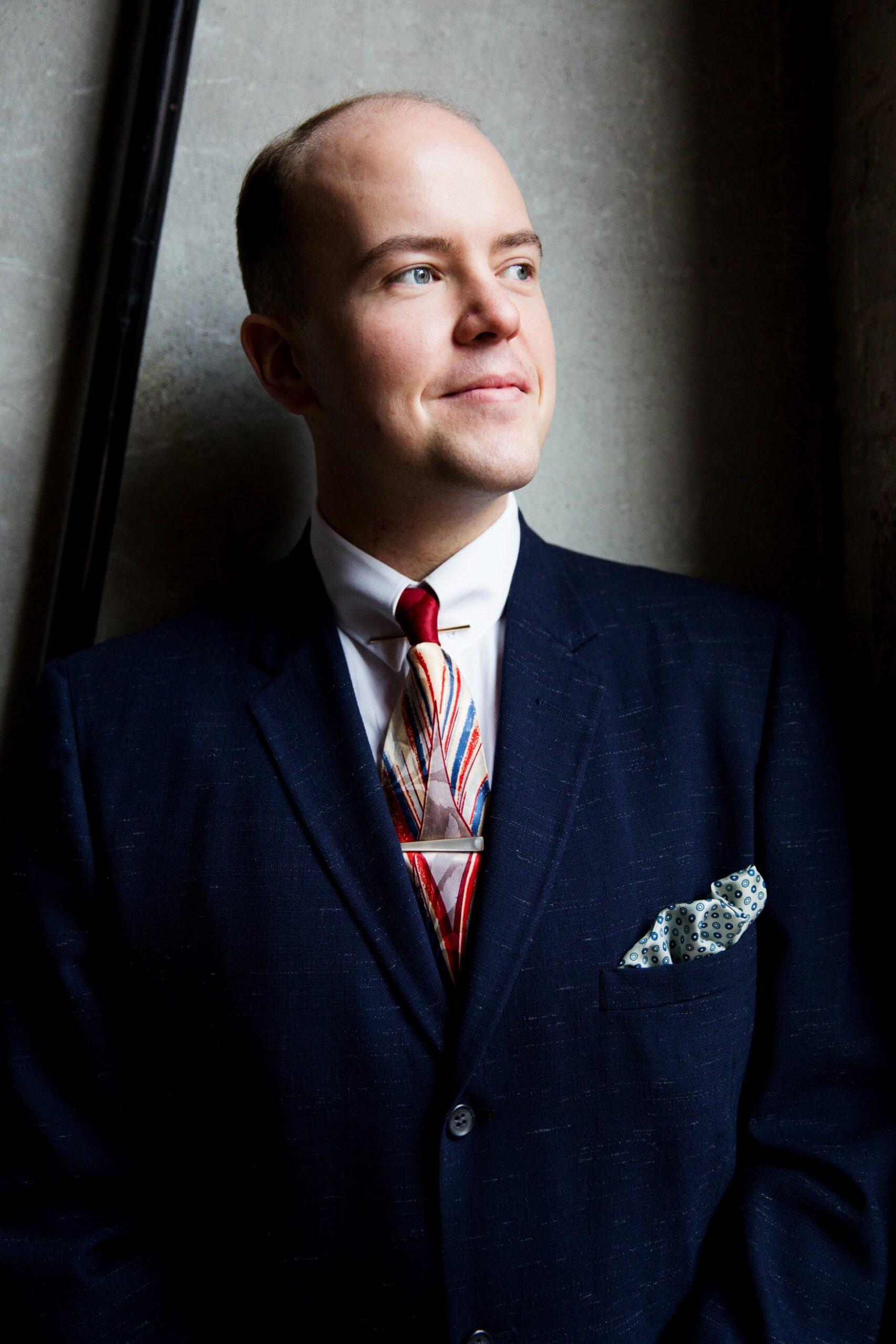 Felix Berghäll is a choreographer, performer and educator as well as a music researcher and DJ in Lindy Hop and African American Vernacular Jazz. He has studied Sport Coaching and Sport Science at the Swedish School of Sport and Health Science in Stockholm. He has been part of the national team as an athlete in Boogie Woogie and Lindy Hop and is now Co-Head Coach with his partner Mikaela Hellsten for the national team of Lindy Hop in Sweden.  He has also been working the last 5 years co-organising one of the biggest events in the world with focus on Lindy Hop and African American Vernacular Jazz, Herräng Dance Camp. He just resigned from his position at Herräng Dance Camp in November 2021. 
Felix has been dancing since he was 8 years old, starting with training and competing in the Swedish dance style Bugg as well as Lindy Hop, Boogie Woogie and Double Bugg. All dances derived from Lindy Hop and African American Vernacular Jazz. He was in love from the beginning and was really, and still is taken by the music. Currently, he is also part of leading a new NGO as board member and treasurer, Collective Voices for Change, along with other dancers and scholars in order to create a platform to address social issues in the Jazz dance community. The current focus of the initiative is to discuss the issues of cultural appropriation and racial injustice. 
Marie N'diaye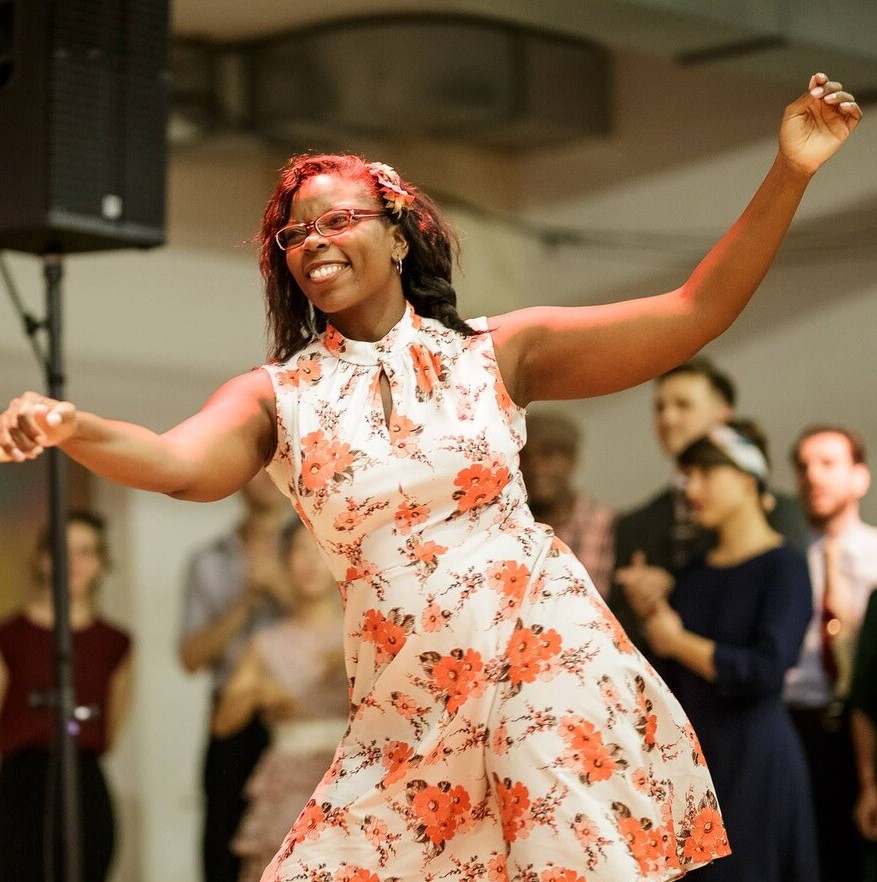 Dr. Marie N'diaye (PhD) is a Lindy Hop and African American Vernacular Jazz choreographer, performer and educator as well as a dance researcher. Marie has been dancing almost as long as she has been walking, training mostly in modern Jazz. She fell in love with Lindy Hop and other African American Vernacular Jazz dances in 2006. A true scientist (She obtained her PhD in Neuroimmunology from Karolinska Institute, Stockholm Sweden in 2018), Marie loves history and facts. She has been applying her scientific method and dance education to conduct an embodied practice-based research of Jazz dance through the study of  original video clips and collaborations with many established dancers. She has also researched the cultural and social context of the Jazz dance era through literature study and interviews of artists. Her main focus is on the African American Jazz Women and Chorines (chorus girls) of the time. 
Marie worked and danced with the fantastic teachers of the Cat's Corner Studio in Montreal, Canada and Chicago Swing Dance Studio in Stockholm, Sweden. She also teaches internationally, in France, Spain, England, Australia, Russia, USA, China… as well as at the world famous Herräng Dance Camp. Currently, Marie is a board member of the newly founded Black Lindy Hoppers Fund (an organization dedicated to support African and African diasporic dancers and artists in Lindy Hop and Jazz). She is also leading a new non-profit organization, Collective Voices for Change, along with other dancers and scholars in order to create a platform to address social issues in the Jazz dance community. The current focus of CVFC is to address the issues of cultural appropriation and racial inequities in the dance scene.
Gaby Cook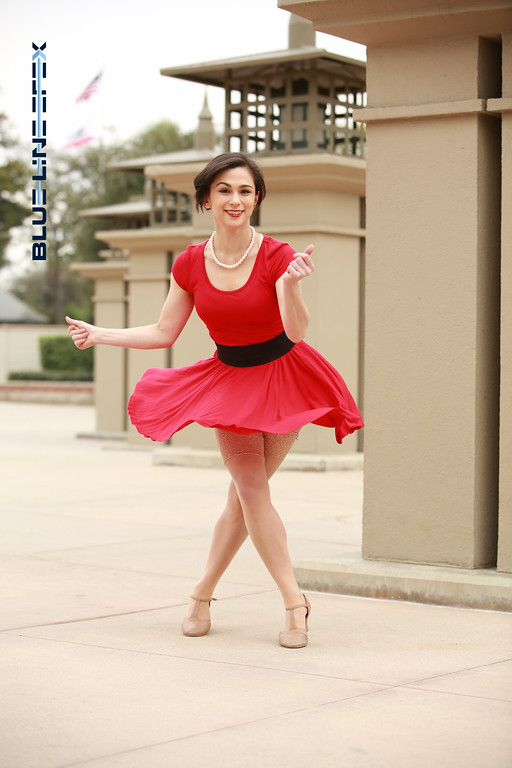 Gaby Cook is an esteemed, active professional in the global lindy hop community. For nearly 20 years, she has established her career teaching worldwide for events like Lindy Focus, Herräng Dance Camp, Camp Jitterbug, Beantown Dance Camp, Paris Jazz Roots, Rock That Swing, and many more. She has placed at major competitive events in Lindy Hop (Camp Hollywood, ILHC), Solo Jazz (Stompology, Lonestar) and Balboa (Boston Tea Party, Lindyfest, Bal Rendezvous). On stage, she is a principal dancer for the acclaimed "SW!NG OUT" which premiered at the Joyce theater (2021) and has toured regularly over the past two years. As a choreographer and artistic director, her work has been featured on stages such as Guggenheim "Works & Process", Jazz at Lincoln Center Orchestra, Jacob's Pillow's Inside/Out Series, Lincoln Center and many appearances at the Rainbow Room at Rockefeller Center. She regularly advocates for lindy hop in industry dance communities and is consistently "on-call" with university-level programs (past: Julliard, Marymount, NYU, Columbia). In class, she is playful, informative and honest. Through teaching dance, she seeks connect new audiences to the immensely rich history of swing-era dances. She prioritizes equality for followers and leaders in the classroom space — and has championed a movement first approach.
AJ Howard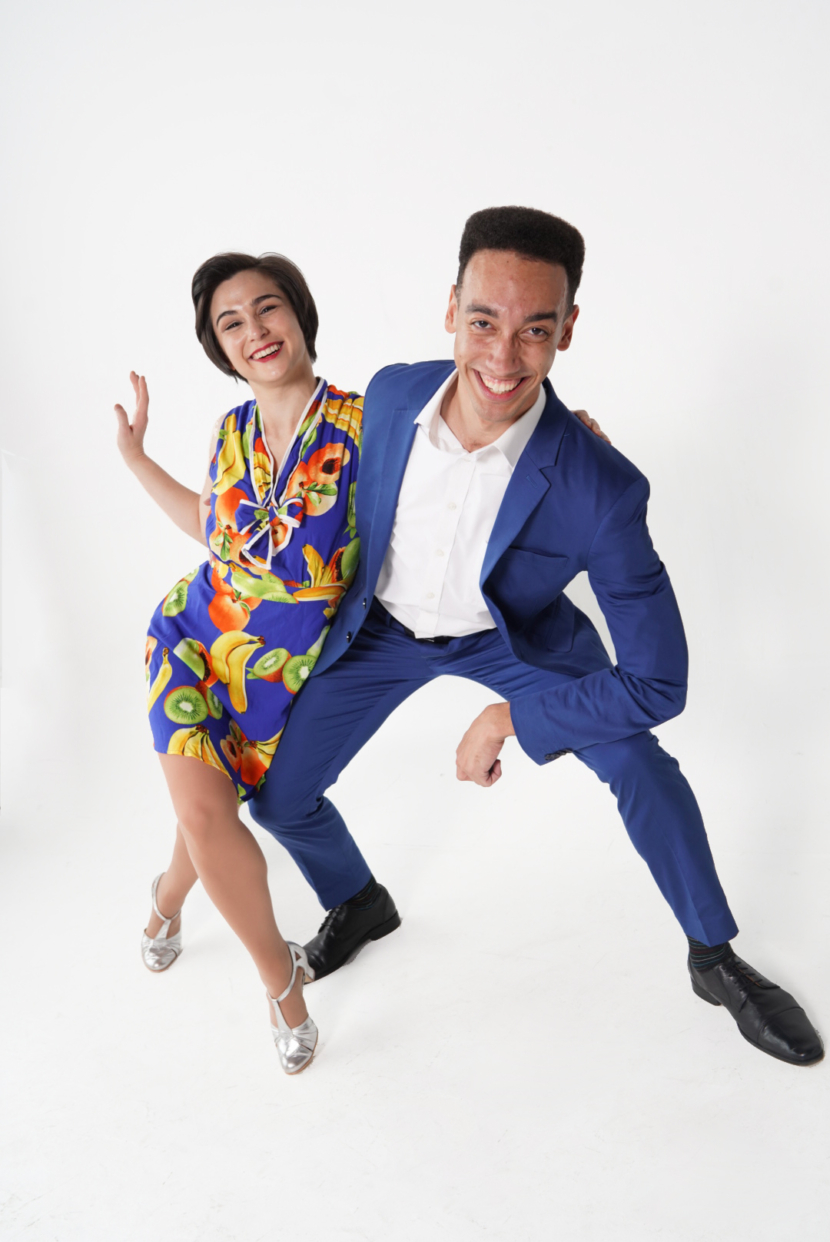 AJ Howard is a NYC based Lindy Hop instructor and performer with nearly a decade of experience. His upbeat and energetic teaching style creates a fun and supportive environment for students to learn and grow. In addition to teaching and social dancing, AJ loves to compete and has placed at local and international competitions. As a proud member of the California Swing Dance Hall of Fame, he is committed to sharing his joy of the dance with all, and helping dancers of all levels develop their skills on their own individual dance journeys.
Adam Brozowski (He/Him)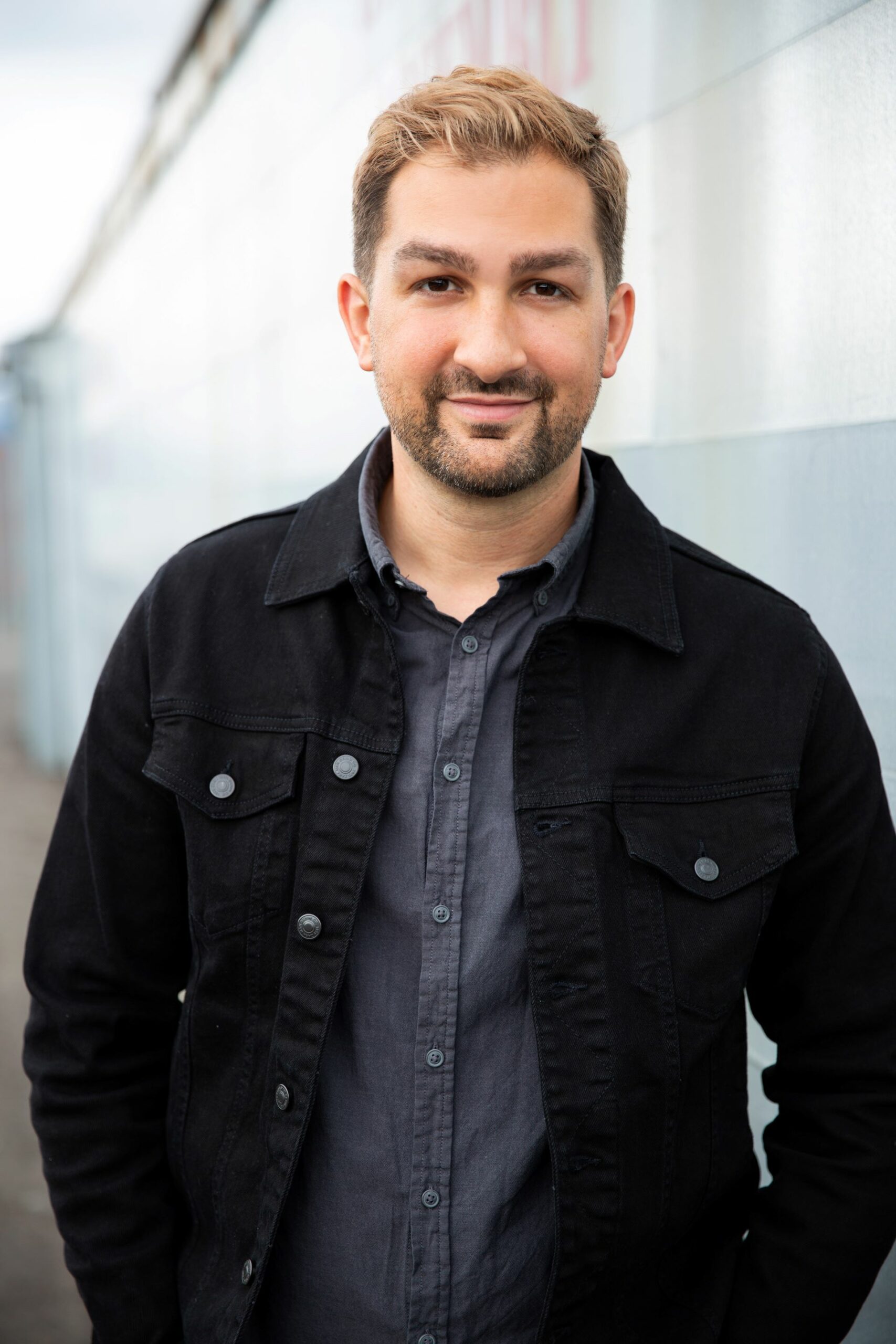 Adam has been Lindy Hopping since he was 10 years old and grew up dancing in both Seattle and the vibrant Southern California swing dance scene of the late 90's. A chance encounter with the Queen of Swing Norma Miller at 12 would shape his dance life for good. Adam went on to assist Ms. Miller in her masterclasses around the world and orchestrated the Global Trickeration Project in her honor. A strong advocate for the LGBQAI+ community in partner dance, Adam has worked for years to de-gender Lindy Hop by empowering diverse dancers and dance roles on the floor and in his classes. Because Lindy Hop is a Black American Art form, Adam believes strongly that we must respect and honor the people and culture who have shared it with us all. Adam's classes are often game based, music focused, and ask students to think outside the box to embrace their own unique creativity and individual voice regardless of their dance role. Adam is extremely honored to teach his own signature classes at Camp Hollywood for the first time! 
Bianca Locatelli
B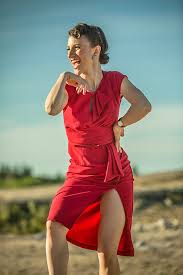 ianca Locatelli started dancing at the age of six and tried a lot of dance styles from ballet to street dancing. Though, she got stuck in swing dancing, her biggest passion. She has been competing and performing several years first in Italy and then internationally. Nowadays she's social dancing, competing and teaching Boogie Woogie and Lindy Hop in Sweden and all around the world.
Bianca received the EuroStar Award which was given to her for showing talent and potential and for having exemplified the spirit of the dance during the European Swing Dance Championships. Bianca thinks that music is the most inspiring factor for her dancing, she enjoys social dancing and watch people dancing and having fun. She went to Herräng for the first time at the age of 14 and since then swing dancing has become an essential part of her days.
Nils Andren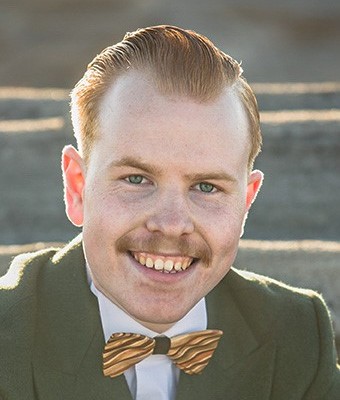 Nils has now been dancing for 11 years. He has throughout his career been constantly competing in various dances such as Boogie Woogie, Salsa, Lindy Hop and the Swedish bugg. During several years of dancing he has acquired numerous of podium placements on competitions all around the world in Lindy Hop and Boogie Woogie. Nils is nowadays traveling around teaching, competing, DJing and social dancing. Music is his main source of inspiration and by dancing and teaching Nils tries to transmit to the audience and his students.
Andrea Gordon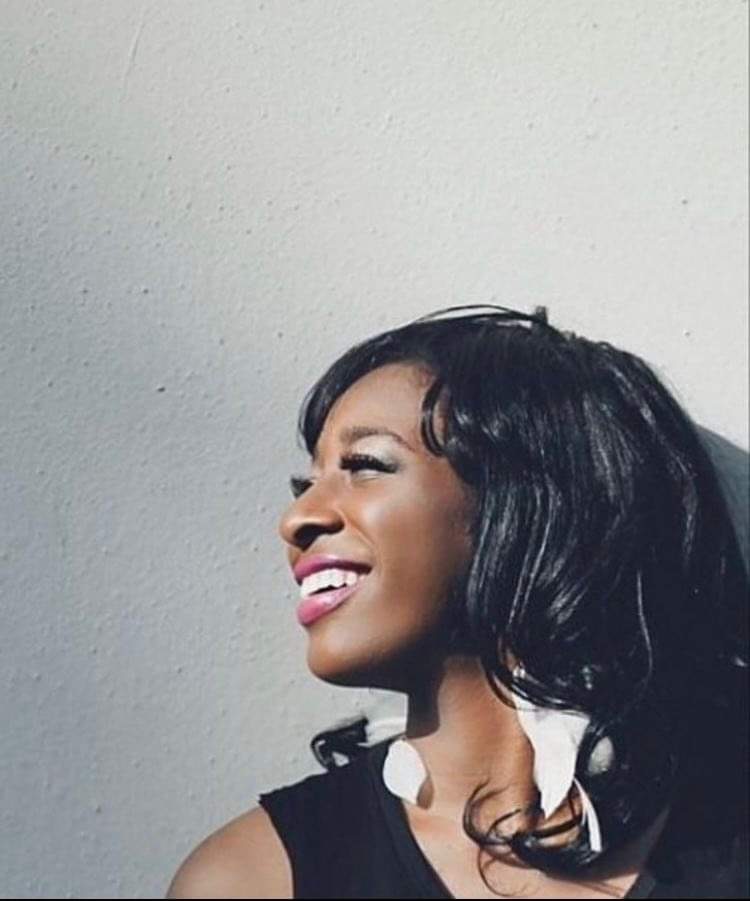 Andrea Gordon is a social dancer's dancer. Lover of music, rhythm, connection, and the ability to express your individual style, Andrea started dancing in 2006 to supplement her need – not desire – for human connection. From that time until 2013, she traveled to dance and occasionally compete, placing at a number of Lindy Hop events across the country including first place in the 2013 ILHC Pro-Am with Mikey Pedroza, first place in the ILHC Strictly Open of the same year with Jack Chen, and first place in the 2014 Inspiration Weekend Lindy Hop Tournament with Matt Richey, where she exclaimed victoriously "…damn, this is about to get real hard…" and left on a pretty high note if you ask her. Now, she's returned to the community to teach Lindy Hop at Atomic Ballroom with her award-winning partner Matt and will join us hot off the heels of teaching with the incomparable and world-renowned Chester Whitmore at Camp Jitterbug. Best known as your favorite friendly registration lady and "that one girl from the video", let Andrea regale you with stories about how she almost took a class with Frankie Manning, what she almost learned, and how she almost placed at Camp Hollywood, a story better than the one about actually placing at Camp Hollywood.
Sylvia Sykes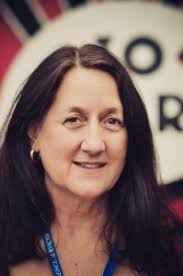 Sylvia Sykes began dancing in 1966, competing in 1970, and teaching in 1979. She has studied with many of the dance greats, including Frankie Manning, Dean Collins, Maxie Dorf, and Willie Desatoff. Her extensive studies and travels have made her an expert on regional dance styles and she is known for her expertise in, and the preservation of the older forms of Swing dance. In addition, she is credited with helping to preserve the Balboa by introducing the dance World Wide.
In 1985 Sylvia and Jonathan Bixby co-founded the Santa Barbara Swing Dance Club, a twice-monthly live-music dance club that they continue to run. She is still teaching her weekly classes that she started teaching in 1979, plus she teaches out of town over forty weekends per year. Her dance troupe ran for fifteen years, performed with some of the great Swing bands, and nurtured other International teachers. She has been a member of the Santa Barbara Dance Alliance since its inception, has taught at the University of California, and has appeared in many TV shows and in several documentaries on Swing dancing over the years.
Sylvia is actively judging and teaching various forms of Shag, Balboa, Lindy Hop, and West Coast Swing throughout the U.S., Europe, Australia, and Asia. She is still an active competitor and she has won or placed in virtually every Swing event she has entered, in a multitude of Swing forums.
Mikey Pedroza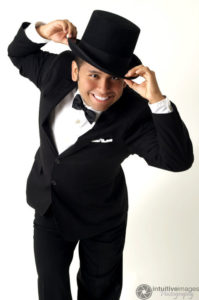 Since 1998, Mikey Pedroza has been dedicated to the understanding and preservation of classical American Jazz dances such as, Charleston, Lindy Hop, Balboa, Slow Dancing (Blues) and Solo Jazz. Hailing from Orange County, California, he passionately developed his own perfect blend of powerful movement and classic grace with a hard edged and playful style which is evident each time he steps onto the floor. Such dedication and originality has earned him numerous awards at national dance competitions as well as opened avenues for teaching and performing. The same passion and energy Mikey exudes on the floor, he brings to students around the world. And as an instructor, he encourages his students to be self-expressive and creative while establishing a strong understanding of connection, lead/follow technique, frame, body awareness and mechanics. By building a good technical base, students are then free to develop their own personalized style with confidence. Mikey hopes that by sharing his love and knowledge of these dances with others, that they too will find joy in this classical American art form.
Nikki Klaus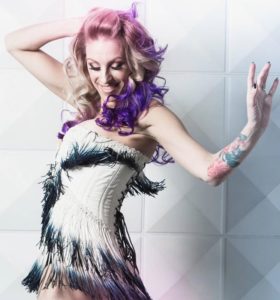 Nikki is one of the most recognizable follows in the scene today adapting her unique style to each of her unique dance partners. Nikki grew up with a passion for early Jazz and Swing music; learning to dance was a natural progression. A 1st place win at the 2004 National Jitterbug Championships jump started her competition, performance and teaching career and since she has gone on to win and place in many top level Lindy Hop Competitions including the International Lindy Hop Championships and the National Jitterbug Championships. Today Nikki travels the world sharing her love of the dance with her students.  Her style focuses on the things she loves the most about Lindy Hop: lead and follow, style, rhythm, and musicality.  She feels that we should look to other dance styles and dancers for inspiration and guidance, but form our own ideas about the dance. Nikki has been a featured performer on Dancing with the Stars, has worked on multiple occasions for choreographer from SYTYCD Mandy Moore, and has appeared in a long list of tv shows, movies, and music videos including the "Happy" video by Farrell Williams. Nikki owns the famous ATOMIC Ballroom in Irvine, CA, is a producer of Inspiration Weekend in Fullerton, CA, is the director of the award winning Atomic Cherry Bomb Chorus Girl company, and moonlights as Moxie Gold a burlesque producer and performer in the Orange County and Hollywood Burlesque scenes.
Kim Clever & David Frutos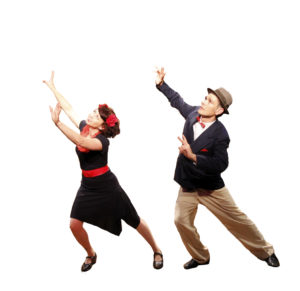 David and Kim met in a dark, smokey Swing dance class at a bar in 1994. By 1996 they were teaching Swing dance together at the world famous Brown Derby.  It was there that they first learned to teach a class that was both informative and entertaining. Over the years they have honed their skills as teachers in small and large class rooms around the world. As competitors David and Kim have numerous titles together from The National Jitterbug , International Lindy hop, and US Open Championships,  just to name a few. They have also been inducted into the California Swing Dance hall of Fame, both individually and as a couple. David and Kim have been honored to have worked  in Hollywood as choreographers, consultants and performers. With many credits to their name. But with all these accomplishments, David and Kim's real passion is teaching and sharing their love of all things Swing. They are known for their humorous and comprehensive teaching style that draws inspiration from Southern California Swing history and has kept them in demand these many years. They look forward to seeing all of you on a dance floor soon!
Nick Williams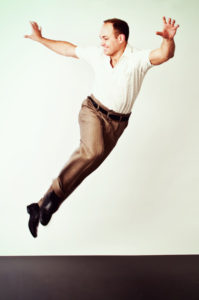 Nick Williams has embodied the passion and spirit of swing dancing ever since his first lesson in 1998. The depth of his understanding of Lindy Hop, Balboa, and Collegiate Shag stems from studying with the original dancers. Nick's desire for authenticity, combined with his passion for dance evolution, leads to a style known for precision, lightness, musicality and dynamic energy.  His successes include World Lindy Hop Champion, US Open Swing Dance Champion, American Lindy Hop Champion, National Jitterbug Champion, International Lindy Hop Champion, Ultimate Lindy Hop Showdown Champion, American Classic Balboa Champion and California Balboa/Swing Champion. He is also an accomplished choreographer and has been featured on the hit television show So You Think You Can Dance. As an instructor, he is known for his ability to break down movements and technique to create a fun and light-hearted learning environment. His true love of music and dancing will forever inspire him to learn, teach, and grow. In 2004 and 2010, Nick was honored to be recognized by the California Swing Dance Hall of Fame. Nick is also a member of the performance dance troupe Hot Club Stomp.
Chandrae Roettig Gomez & Stephen Sayer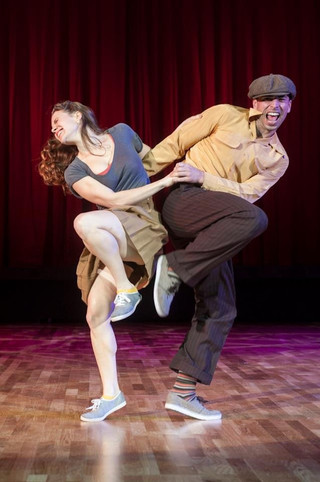 Steve Sayer is an award-winning swing dancer, instructor, and choreographer based in Los Angeles, California. Originally from Dayton, Ohio, Steve began dancing in 1998 at the age of 16. Falling in love with Lindy Hop and other dances of the swing era, he traveled all across the U.S. to dance and to learn the different styles of swing dancing. Steve is a 6-time Collegiate Shag champion and 4-time Lindy Hop champion at the National Jitterbug Championships, where he has also choreographed and coached multiple teams to 1st place victories. He is a 2-time inductee in the California Swing Dance Hall of Fame and has also been inducted into the Camp Hollywood Hall of Fame. Steve has traveled the world teaching and performing at dance festivals, with symphony orchestras, and even with Aretha Franklin! He has been featured in movies such as Babylon and Gangster Squad, in TV shows such as A League of Their Own and Dancing with the Stars, and in music videos for Adele and LeAnn Rimes. Since 2006, Steve has taught weekly classes at Madilyn Clark Studios in North Hollywood.
Chandrae began her early career as a gymnast, after which she was introduced to contemporary dance at Dance Vision, in Portland Oregon. She received a scholarship to The Edge Performing Arts Center in Hollywood, where she graduated from their professional program in 2006. Specializing in Jazz, Hip Hop, Modern, Contemporary and Theater Dance Styles, her early training and success as a graduate from The Edge has allowed Ms. Gomez to work with some of LA's top choreographers in film, television, music and stage. Often she serves in dual roles of dancer/performer and co-choreographer. Some of her recent credits have been and are, traveling orchestra show, "Swing is the Thing", the recently released movie, "Babylon" and music videos of Adele, "Oh My God" and Jason Mraz , "I Feel Like Dancing". Chanzie, alongside her dance partner Stephen Sayer, has been teaching, performing, competing and holding titles on an international scale in Lindy Hop and Collegiate Shag for over a decade. They currently teach local classes in North Hollywood.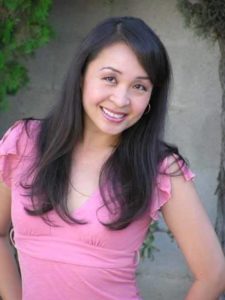 Tise started swing dancing in Southern California in 1997, learning first hand from local original swing dancers Ann Mills, Hal Takier, and Bart Bartolo, as one of the "Old School" kids. Her dance education began in her early years, studying lyrical jazz and flamenco dances with master teachers, and she continued to expand her dance knowledge throughout her dance career. Tise has performed and taught around the world with top Balboa, Collegiate Shag and Lindy Hop instructors Nick Williams, David Rehm, Bobby White, Augie Freeman, Jeremy Otth and Mike Mizgalski, as well as consistently winning top placements in international level dance competitions. Tise works as the head judge and competition coordinator at numerous international dance competition and events, and continues to mentor and support the next generation of dancers. Tise is dedicated to preserving yet innovating the dance, with Balboa being one of her favorite dances from the original swing era. With her smooth fast feet and her jitterbug energy it's difficult to keep up with Tise on the social dance floor! Tise hopes to inspire other dancers to find their own sense of style and spirit by sharing her vast knowledge, passion, and energy with the people who appreciate the art of swing dance.
Michael Gamble (band leader)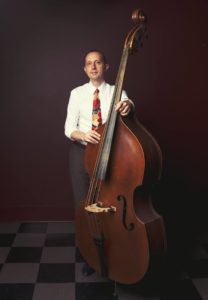 Michael Gamble has been at work within the swing dance community for over 15 years. Along with his wife and partner Jaya Dorf, he runs Lindy Focus in Asheville, NC, one of the largest events on the world scene. His band Michael Gamble and the Rhythm Serenaders is one of the most active and dedicated dance bands working today. He is a lifelong devotee to swing music, and in 2016 led a worldwide crowdfunding campaign to make the lost work of Savoy Ballroom bandleader Chick Webb once again accessible to contemporary swing orchestras. He received a bachelor's degree in music in 2006, and also during that time traveled the country teaching Lindy Hop in over 35 US cities, a set of circumstances that has recently led to him teaching the appreciation and practice of swing music within the dance community. Michael currently resides in Asheville, North Carolina, with Jaya, his partner in all things, their two dogs and four goats, continuing his lifelong study of the art forms he loves.
Jonathan Stout (musical director, band leader and instructor)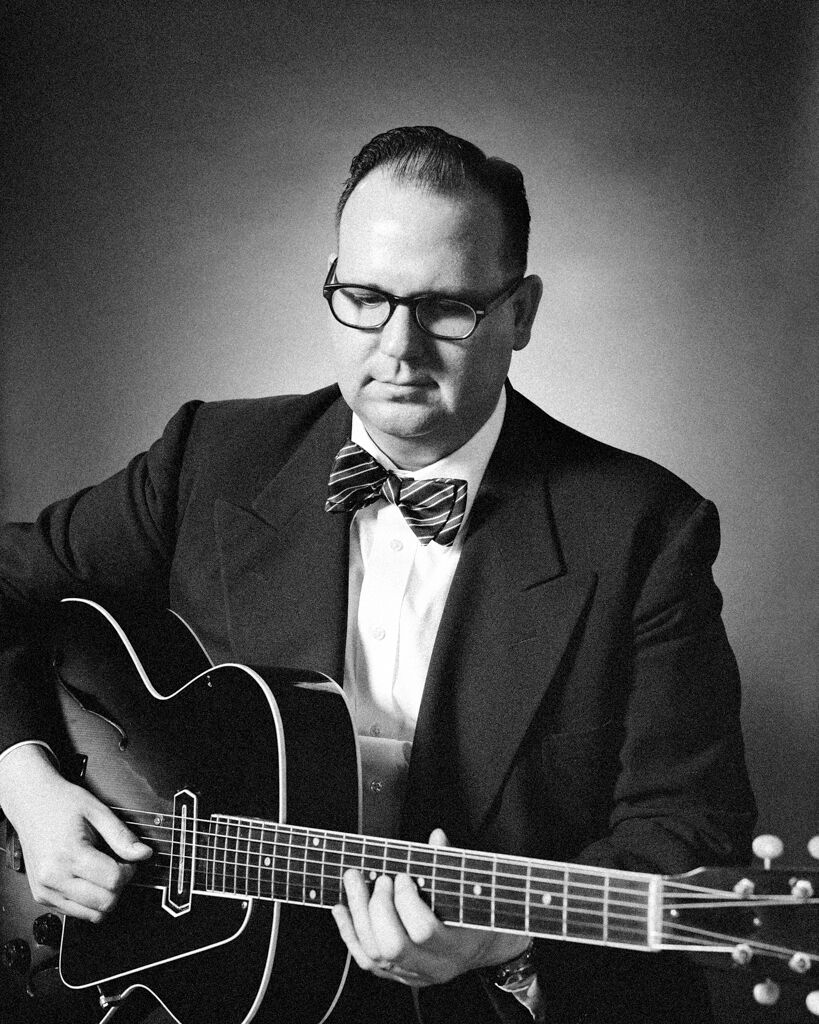 Jonathan Stout is a bandleader, guitarist, lindyhopper, and balboa dancer. For the last 16 years his bands have played all over the world to deliver Swing music with the specific purpose of serving the Swing dance community. His four albums with the Campus Five are fixtures in swing dance classes and DJ sets around the globe. Jonathan's background as a dancer allows him to provide the very best contest music, and his background in 20th century American History allows him to provide the stories, context and meaning behind the music. As a guitar player, he specializes in the varied styles of pre-bebop jazz guitar, most notably the electric single note style of Charlie Christian, and the rhythm and chord melody style of Allan Reuss. His album of solo guitar in the Reuss-style, "Pick It and Play It", was released in 2018. As a dancer, Jonathan is proud to have learned from such original masters as Ann Mills, Hal Takier, Freda Angela, and Bart Bartolo, and to have danced on the first place team at the 2002 National Jitterbug Championships. He was inducted into the Camp Hollywood Hall of Fame in 2009.
Laura Windley (band leader)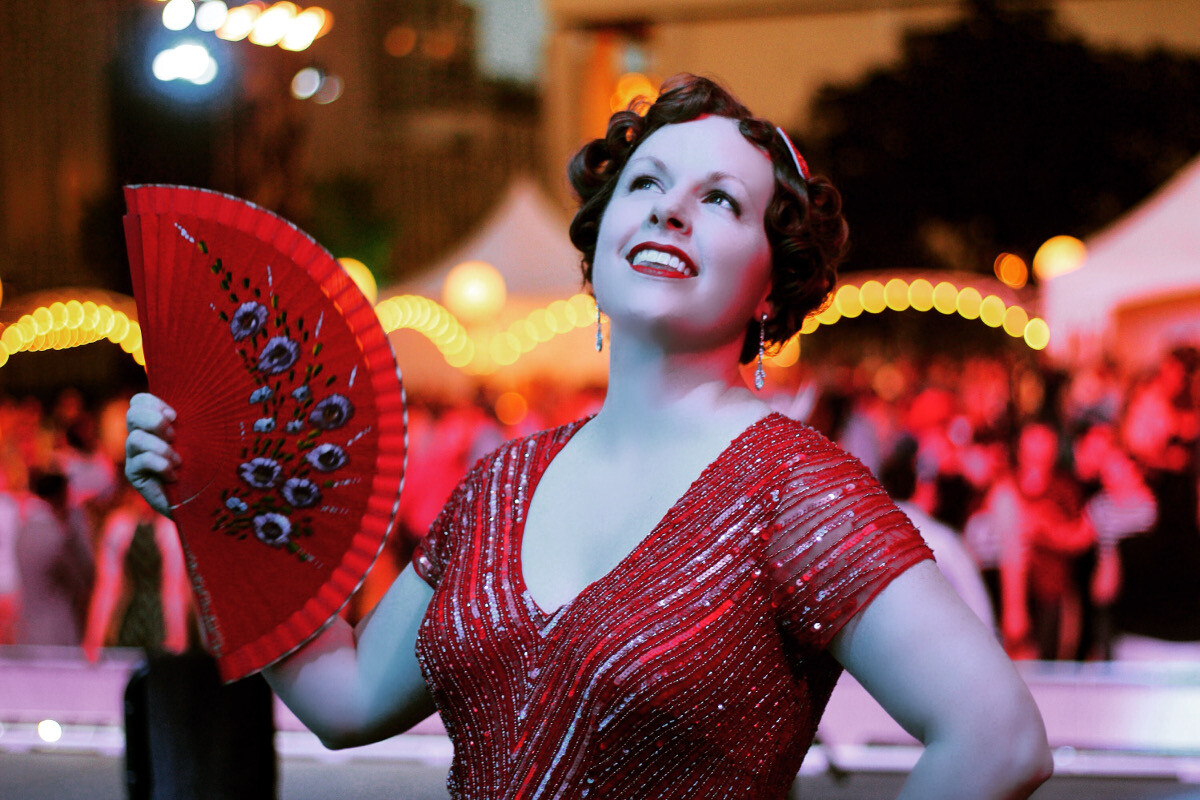 Laura came to jazz music from the dance floor, picking up swing dancing in 1998.  A few years later she became a DJ for those same dances, broadening her knowledge and love of jazz and swing with non-stop listening and music collecting. From there it was only natural that she try singing the songs that she had grown to love and, because a swing singer needs a swinging band, Laura went on to co-found the Mint Julep Jazz Band with her husband, trombone player Lucian Cobb, in 2012.  Laura has become a staple of swing dance events throughout the U.S. and overseas, performing with her own band as well as bands led by Jonathan Stout, Michael Gamble, Paul Cosentino, Craig Gildner, and  Glenn Crytzer, performing with the Glenn Miller Orchestra, as well as performing at Lincoln Center's Midsummer Night Swing with her own band and with Michael Gamble and the Rhythm Serenaders.
Singing in a sweet style with a serious rhythmic underpinning and drawing comparisons to a young Ella Fitzgerald, Ivie Anderson, and Helen Forrest, Laura is known for her authenticity of sound – as you enter the dance hall, you may think you are hearing a vintage recording. She can't help but swing, no matter what the tempo, and she has a splendid conversational approach to the lyrics.   Michael Steinman has called her "the Joan Blondell of swing singing: sweet, tender, and lemony all at once. And once you've heard her, you won't mistake her for anyone else."
Keenan McKenzie (band leader)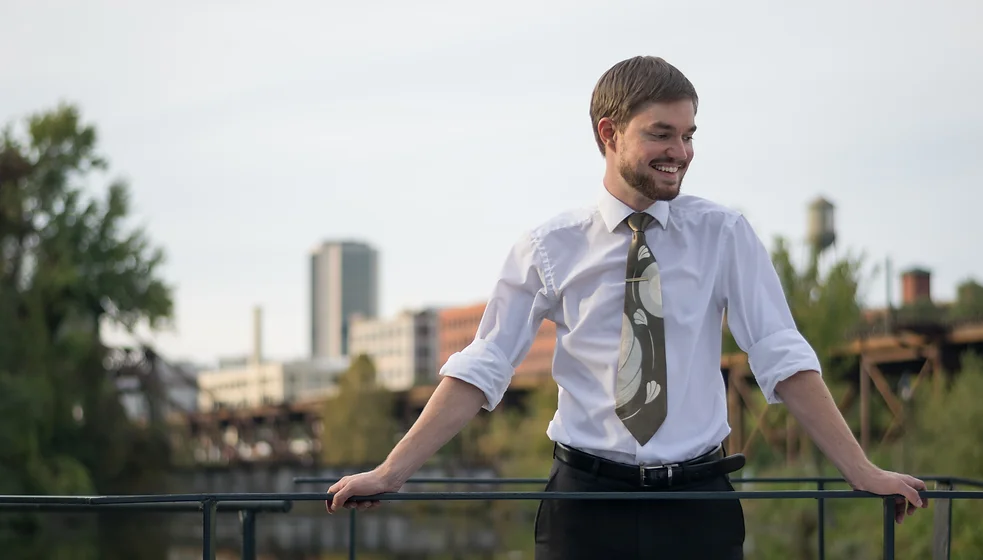 Keenan McKenzie regularly travels across the US with dance-oriented swing ensembles such as The Mint Julep Jazz Band, Michael Gamble & The Rhythm Serenaders, and The Jonathan Stout Orchestra featuring Hilary Alexander. In recent years, he has also been fortunate to perform in Italy, South Korea, Slovenia, and France, Keenan frequently plays straight-ahead jazz with the North Carolina Jazz Repertory Orchestra and delivers energetic party music with The Shakedown. Keenan McKenzie & The Riffers are a swing band specializing in original music and tight arrangements from the 1930s and 1940s. Typically featuring a 3-horn front line, the band's distinctive sound was originally developed for Keenan's debut album, Forged in Rhythm. Since then, they have performed at dance weekends from Durham, NC to San Francisco, CA. The group offers a mix of unique big band reductions and swing-era combo tunes, all with a focus on energy and rhythm. Keenan leads with ten years of experience running bands and playing for dancers. He programs shows with a critical attention to tempo and emphasizes rhythm and energy on the bandstand.
​The Riffers perform as a six-piece up to an eight-piece band with a dedicated vocalist. Be sure to check out the band's latest videos and their recent EP, Saturday Session!
Scott Angelius (Contest Tabulator)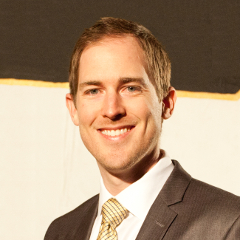 Brittney Caraway (Nighttime Master of Ceremonies)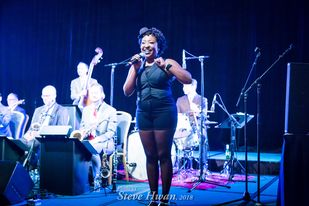 Wolfman (Daytime Master of Ceremonies)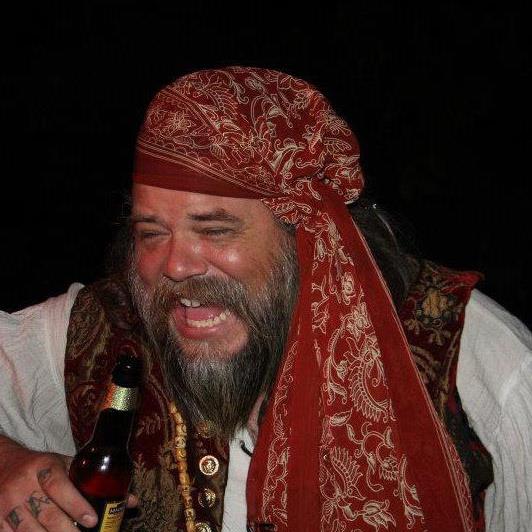 Shana Worel (Head DJ)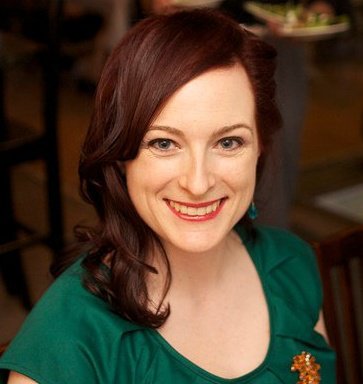 James Bennett (Volunteer Coordinator)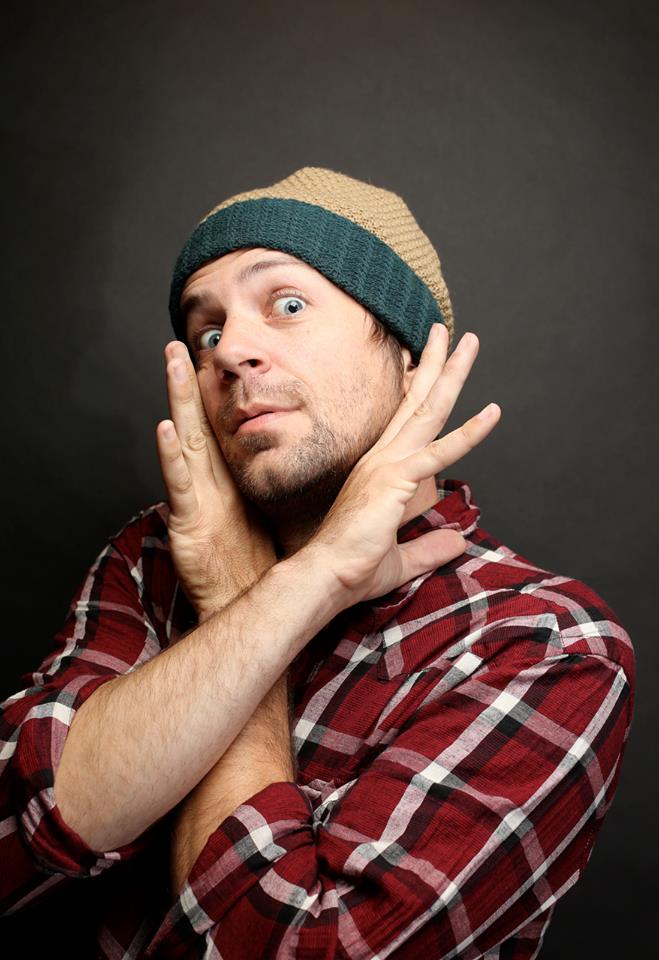 Mary Pittman (Vendor Coordinator)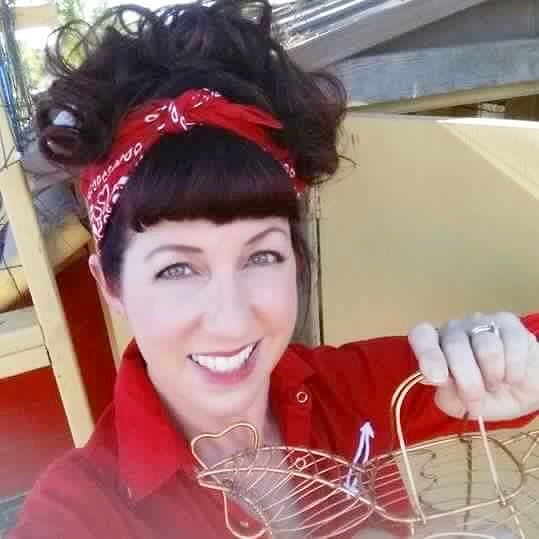 Traci LaDue (Safe Spaces Coordinator)