Our 2022 Camp Hollywood staff
Instructors:
Tyedric Hill
I first started dancing in 2004. My siblings and I established a movement foundation in liturgical and modern dance, by regularly performing at local churches in my hometown of Dallas, Texas. Eventually I would connect with hip hop and other urban dance styles in 2010, leading my own dance crew in high school. Over the years, I've established a background enriched and informed by many movement traditions, including capoeira and stepping. I discovered vernacular jazz dancing four years ago, and haven't looked back since. I've been distinguished as a Frankie Manning Ambassador, and I have earned various competition titles at events such as Lindyfest and The Uptown Swingout. My classes value personal movement, musicality and partnership. Having grown up as the oldest of ten children, and having worked for four and half years as a preschool teacher, my students have all said I have an energy that makes them comfortable with exploring and being challenged. When not dancing, I like to play volleyball and write music. Honestly I dance a whole lot doing that stuff too!
Jo Hoffberg
Jo Hoffberg is a bigwig and longtime fixture of the Lindy Hop scene. She is an international choreographer, a highly-decorated competitor, a thoughtful mentor, a wearer of high-waist pants, but she's best known for her teaching. Focused on body awareness and improvisation, Jo is super-freaking passionate about sharing her love for this African-American artform! 
Since 2007, she's taught in 28 countries on 5 continents, has produced 11 DVDs, runs online training programs, produces intensive learning weekends around the world, and has an online
dance school with over 1000 videos
. She is continuing to invest in her personal dance education by regularly challenging herself in other genres of dance, and believes to be a good teacher you must also be a good student.
Joshua Mclean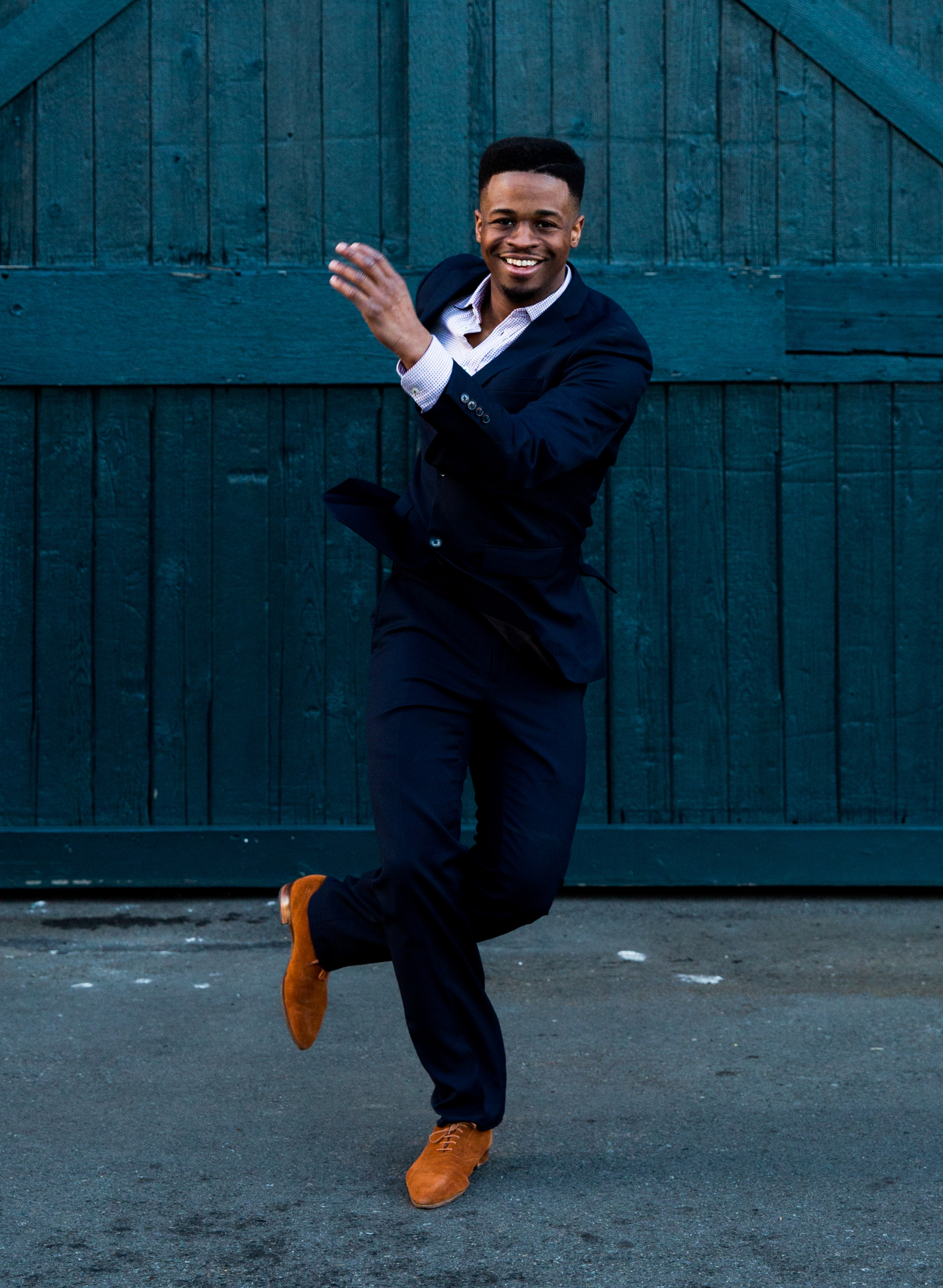 Joshua Mclean loves to dance. He was introduced to Ballet and Hip Hop as a young child and then discovered Lindy Hop and Vernacular Jazz dance whilst at high school in 2010, he was immediately captivated. Joshua is an energizing element in the Lindy Hop dance scene and is recognized for his work with rhythm and improvisation on the dance floor. He is dedicated to the study and performance of Vernacular Jazz movement, Charleston, and Lindy Hop. Joshua is a Lindy Hop Ambassador for the Frankie Manning Foundation, an organization dedicated to honoring the African American traditions of Vernacular Jazz Dance and spreading those dances around the world. In the past seven years, his travels have brought him to Canada, Chile, Spain, Sweden, France and all across the US to teach, perform, and share Lindy Hop, Charleston and Vernacular Jazz Dance.
Ana Lisa Sutherland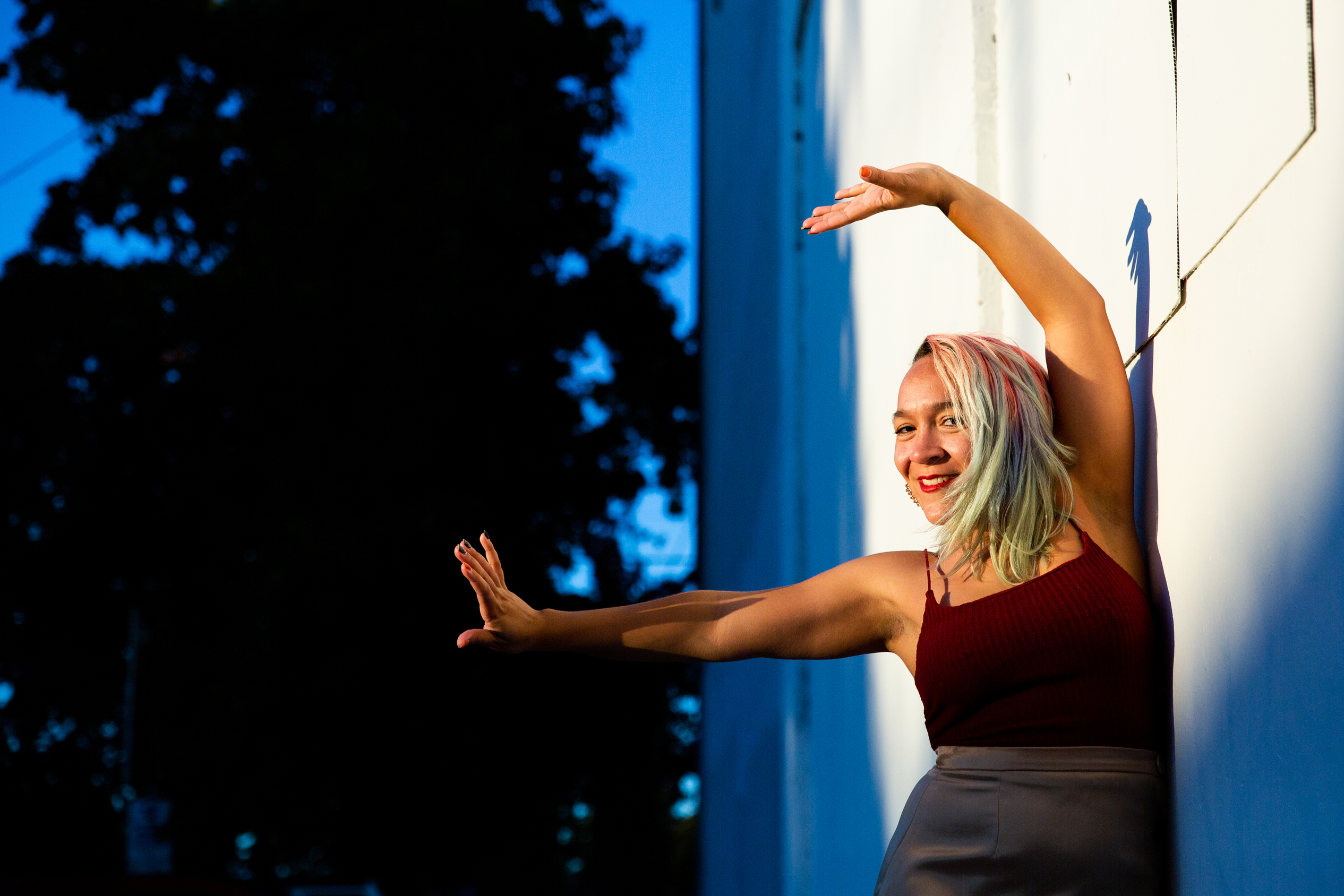 Ana Lisa Sutherland is a whole lotta energy stuffed into a little package, and she brings it all to
the floor! She began dancing early in life in California. There, she competed in Ballroom and Hip
Hop before (accidentally) falling in love with the African American swing dance known as Lindy
Hop. Nowadays, she can be found competing, teaching, and sharing her love of Lindy Hop
wherever she goes.
Since 2008 she's traveled the country to compete and learn swing dancing from original legends
and current-day champions. She holds multiple titles from top weekend events such as
Lindyfest, Lindy Bout, Camp Jitterbug, Lindy Focus, and Lindy On The Rocks. Some of her
favorite performance highlights include the Lincoln Center's Midsummer Night Swing and being
a standing member of the dance team Hella Black Lindy Hop.
Ana Lisa believes swing dancing is a cultural experience that allows its participants to connect
with the roots of this African American historical dance, and that there is a place for everyone
within it. Thus, she loves pulling from historical sources and the greats that have come before,
as well as incorporating newer forms of dance from her continued explorations in dance.
In the classroom she strives to inspire other dancers to be authentically themselves on the floor
and encourage everyone to get a lil weird. She helps her students approach each dance and
class as if anything could happen and helps them to unlock the unique conversation they can
have with their partner and the music.
Laurel Ryan
Laurel fell in love with swing music nearly three decades before she threw herself into the dance. Soon after her first lindy hop crash course Laurel was attending every event she could reach across the Midwest, jonesing for another dance to a live band. 
Laurel's background as a teacher and world traveler serves to fuel her passion for learning and teaching swing dance. She nerds out on putting educational theory into practice to better serve her dance students. Her passion for diversity on the social floor helps her encourage dancers to be themselves. Laurel's goal is to help preserve lindy hop's roots as a social street dance while re-translating partner roles for continued relevance in modern culture.
Naomi Uyama
Naomi discovered the original form of swing dancing- the Lindy Hop when she was 16 years old in her hometown of Washington DC.  After nearly 2 decades of devoting herself to the dance she has won first place at the International Lindy Hop Championships, the American Lindy Hop Championships, the Ultimate Lindy Hop Showdown, and the US Open Swing Dance Championships.  With expertise in the Lindy Hop, Charleston, and Solo Jazz she has traveled to over 20 countries on 5 continents spreading her knowledge and love of dancing.  When she's not traveling in the name of jazz she is teaching and dancing in her adopted home of Minneapolis for Uptown Swing.
Peter Strom

Peter Strom is one of the most dedicated and well traveled instructors on the lindy hop scene today. His humor in classes is only matched by the clarity and care he takes with his students. Since his start in 1998 he has taught at international dance camps from Australia to South Korea to Herrang, Sweden. In addition to teaching he brings with him his skills as a sought after DJ and experienced Master of Ceremonies. He is currently a member of the renowned team the Silver Shadows and the founder of Uptown Swing in his hometown of Minneapolis, Minnesota.
Dee Daniels Locke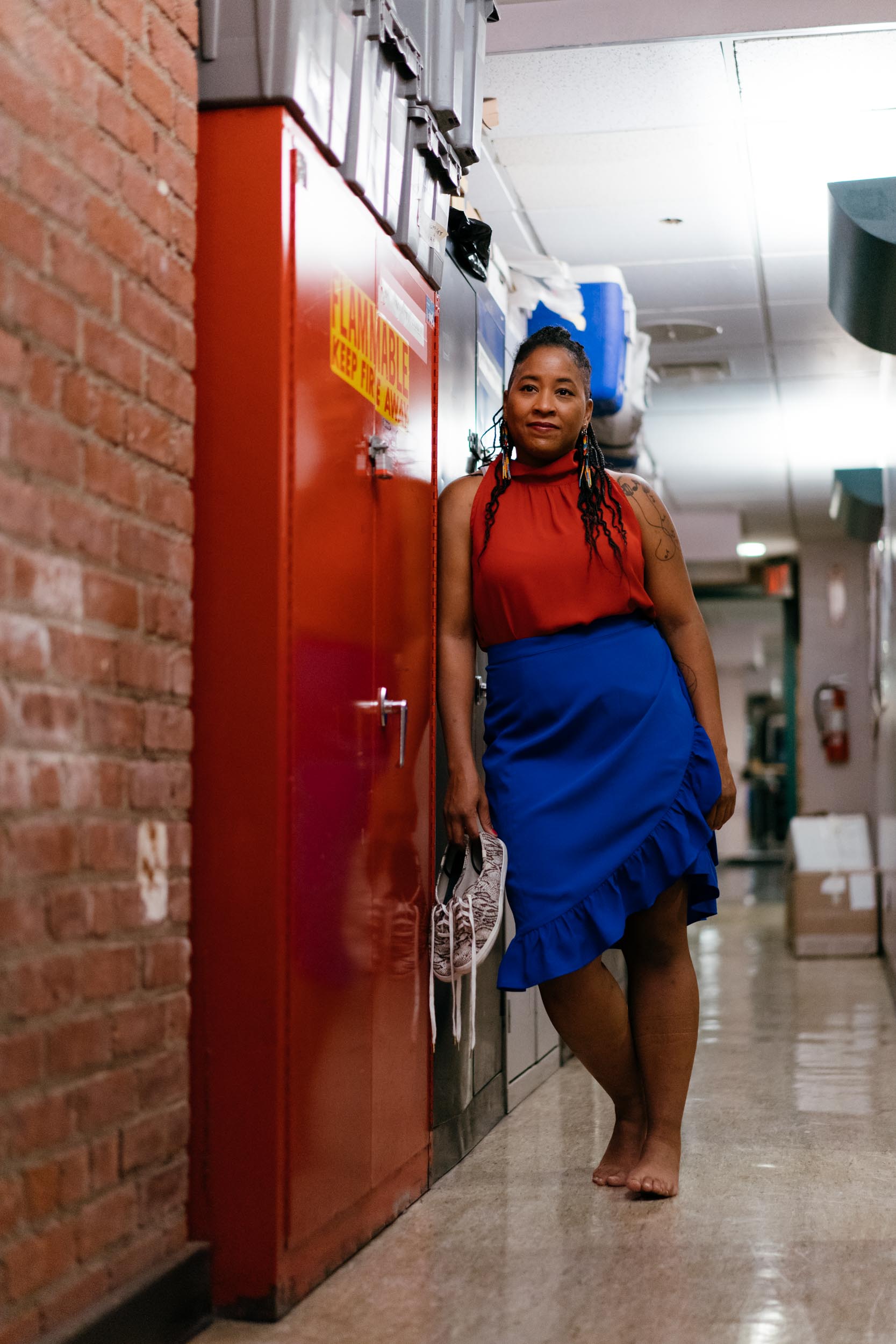 Dee started Swing Dancing at the age of four with her Dad in the basement, wearing her Mom's
heels and her favorite plaid skirt. With a hiatus into hip-hop during her school years, she was called
back to Lindy Hop, and co-founded her college swing dance club. She has became an influential
member of the Minneapolis scene. For over a decade she's shared her love of Lindy Hop with
dancers young and old, teaching and dancing nationally at swing dance events.
Dee loves feeling free on the dance floor and advocates for self-expression and individual
creativity as the true spirit of Lindy Hop and Vernacular Jazz. She dances for joy, and in either
partnered or solo dancing, searches for presence in each moment. She loves responding to the
music and partner, priding herself on making each dance unique to the musical experience and
partner, creating an authentic dance conversation.
She has recently enjoyed dancing in Sw!ngout! And has taught, performed, and choreographed
nationally and internationally, but mostly she wants to have a good dance. You should ask her, she
follows and leads and wants to dance with you. (photo credit Jerry Almonte)
Bianca Locatelli
B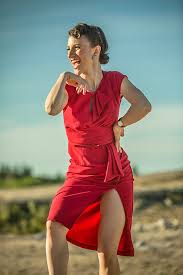 ianca Locatelli started dancing at the age of six and tried a lot of dance styles from ballet to street dancing. Though, she got stuck in swing dancing, her biggest passion. She has been competing and performing several years first in Italy and then internationally. Nowadays she's social dancing, competing and teaching Boogie Woogie and Lindy Hop in Sweden and all around the world.
Bianca received the EuroStar Award which was given to her for showing talent and potential and for having exemplified the spirit of the dance during the European Swing Dance Championships. Bianca thinks that music is the most inspiring factor for her dancing, she enjoys social dancing and watch people dancing and having fun. She went to Herräng for the first time at the age of 14 and since then swing dancing has become an essential part of her days.
Nils Andren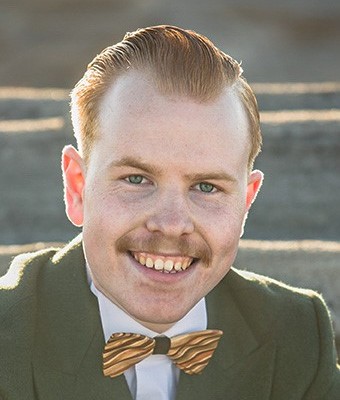 Nils has now been dancing for 11 years. He has throughout his career been constantly competing in various dances such as Boogie Woogie, Salsa, Lindy Hop and the Swedish bugg. During several years of dancing he has acquired numerous of podium placements on competitions all around the world in Lindy Hop and Boogie Woogie. Nils is nowadays traveling around teaching, competing, DJing and social dancing. Music is his main source of inspiration and by dancing and teaching Nils tries to transmit to the audience and his students.
Andrea Gordon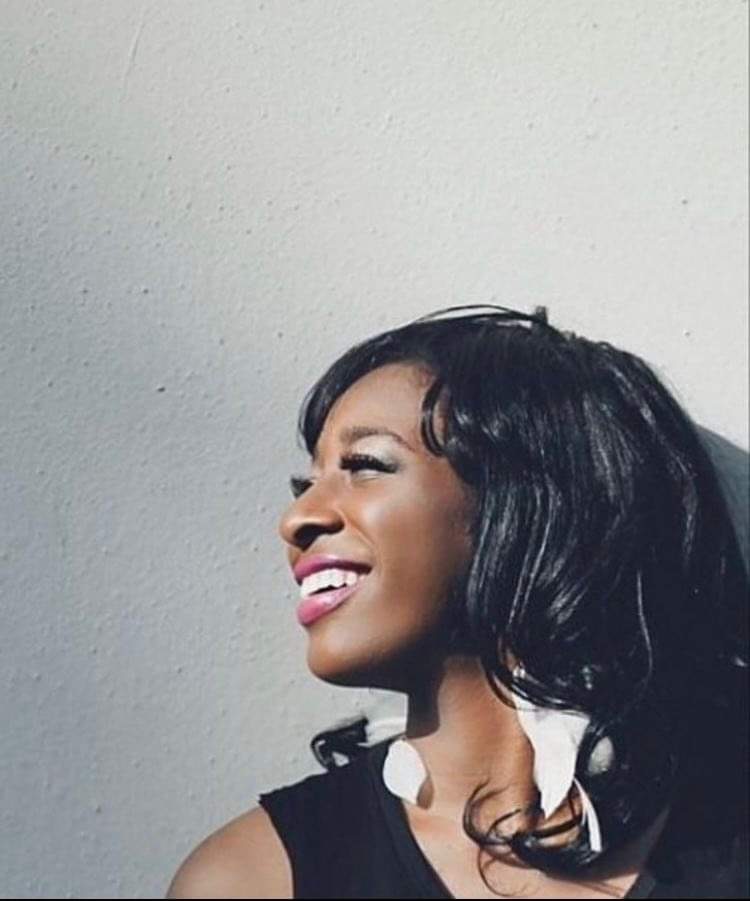 Andrea Gordon is a social dancer's dancer. Lover of music, rhythm, connection, and the ability to express your individual style, Andrea started dancing in 2006 to supplement her need – not desire – for human connection. From that time until 2013, she traveled to dance and occasionally compete, placing at a number of Lindy Hop events across the country including first place in the 2013 ILHC Pro-Am with Mikey Pedroza, first place in the ILHC Strictly Open of the same year with Jack Chen, and first place in the 2014 Inspiration Weekend Lindy Hop Tournament with Matt Richey, where she exclaimed victoriously "…damn, this is about to get real hard…" and left on a pretty high note if you ask her. Now, she's returned to the community to teach Lindy Hop at Atomic Ballroom with her award-winning partner Matt and will join us hot off the heels of teaching with the incomparable and world-renowned Chester Whitmore at Camp Jitterbug. Best known as your favorite friendly registration lady and "that one girl from the video", let Andrea regale you with stories about how she almost took a class with Frankie Manning, what she almost learned, and how she almost placed at Camp Hollywood, a story better than the one about actually placing at Camp Hollywood.
Sylvia Sykes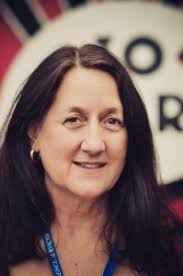 Sylvia Sykes began dancing in 1966, competing in 1970, and teaching in 1979. She has studied with many of the dance greats, including Frankie Manning, Dean Collins, Maxie Dorf, and Willie Desatoff. Her extensive studies and travels have made her an expert on regional dance styles and she is known for her expertise in, and the preservation of the older forms of Swing dance. In addition, she is credited with helping to preserve the Balboa by introducing the dance World Wide.
In 1985 Sylvia and Jonathan Bixby co-founded the Santa Barbara Swing Dance Club, a twice-monthly live-music dance club that they continue to run. She is still teaching her weekly classes that she started teaching in 1979, plus she teaches out of town over forty weekends per year. Her dance troupe ran for fifteen years, performed with some of the great Swing bands, and nurtured other International teachers. She has been a member of the Santa Barbara Dance Alliance since its inception, has taught at the University of California, and has appeared in many TV shows and in several documentaries on Swing dancing over the years.
Sylvia is actively judging and teaching various forms of Shag, Balboa, Lindy Hop, and West Coast Swing throughout the U.S., Europe, Australia, and Asia. She is still an active competitor and she has won or placed in virtually every Swing event she has entered, in a multitude of Swing forums.
Mikey Pedroza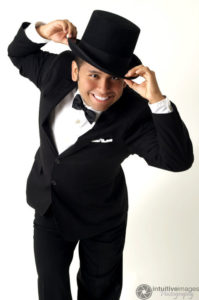 Since 1998, Mikey Pedroza has been dedicated to the understanding and preservation of classical American Jazz dances such as, Charleston, Lindy Hop, Balboa, Slow Dancing (Blues) and Solo Jazz. Hailing from Orange County, California, he passionately developed his own perfect blend of powerful movement and classic grace with a hard edged and playful style which is evident each time he steps onto the floor. Such dedication and originality has earned him numerous awards at national dance competitions as well as opened avenues for teaching and performing. The same passion and energy Mikey exudes on the floor, he brings to students around the world. And as an instructor, he encourages his students to be self-expressive and creative while establishing a strong understanding of connection, lead/follow technique, frame, body awareness and mechanics. By building a good technical base, students are then free to develop their own personalized style with confidence. Mikey hopes that by sharing his love and knowledge of these dances with others, that they too will find joy in this classical American art form.
Nikki Klaus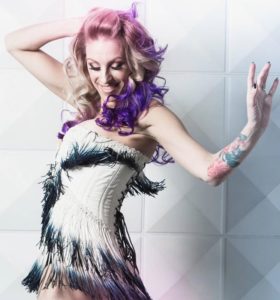 Nikki is one of the most recognizable follows in the scene today adapting her unique style to each of her unique dance partners. Nikki grew up with a passion for early Jazz and Swing music; learning to dance was a natural progression. A 1st place win at the 2004 National Jitterbug Championships jump started her competition, performance and teaching career and since she has gone on to win and place in many top level Lindy Hop Competitions including the International Lindy Hop Championships and the National Jitterbug Championships. Today Nikki travels the world sharing her love of the dance with her students.  Her style focuses on the things she loves the most about Lindy Hop: lead and follow, style, rhythm, and musicality.  She feels that we should look to other dance styles and dancers for inspiration and guidance, but form our own ideas about the dance. Nikki has been a featured performer on Dancing with the Stars, has worked on multiple occasions for choreographer from SYTYCD Mandy Moore, and has appeared in a long list of tv shows, movies, and music videos including the "Happy" video by Farrell Williams. Nikki owns the famous ATOMIC Ballroom in Irvine, CA, is a producer of Inspiration Weekend in Fullerton, CA, is the director of the award winning Atomic Cherry Bomb Chorus Girl company, and moonlights as Moxie Gold a burlesque producer and performer in the Orange County and Hollywood Burlesque scenes.
Kim Clever & David Frutos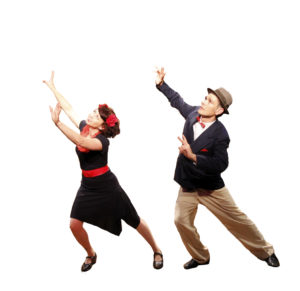 David and Kim met in a dark, smokey Swing dance class at a bar in 1994. By 1996 they were teaching Swing dance together at the world famous Brown Derby.  It was there that they first learned to teach a class that was both informative and entertaining. Over the years they have honed their skills as teachers in small and large class rooms around the world. As competitors David and Kim have numerous titles together from The National Jitterbug , International Lindy hop, and US Open Championships,  just to name a few. They have also been inducted into the California Swing Dance hall of Fame, both individually and as a couple. David and Kim have been honored to have worked  in Hollywood as choreographers, consultants and performers. With many credits to their name. But with all these accomplishments, David and Kim's real passion is teaching and sharing their love of all things Swing. They are known for their humorous and comprehensive teaching style that draws inspiration from Southern California Swing history and has kept them in demand these many years. They look forward to seeing all of you on a dance floor soon!
Nick Williams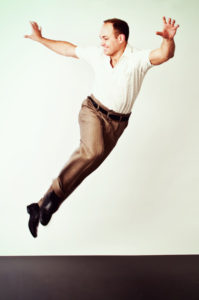 Nick Williams has embodied the passion and spirit of swing dancing ever since his first lesson in 1998. The depth of his understanding of Lindy Hop, Balboa, and Collegiate Shag stems from studying with the original dancers. Nick's desire for authenticity, combined with his passion for dance evolution, leads to a style known for precision, lightness, musicality and dynamic energy.  His successes include World Lindy Hop Champion, US Open Swing Dance Champion, American Lindy Hop Champion, National Jitterbug Champion, International Lindy Hop Champion, Ultimate Lindy Hop Showdown Champion, American Classic Balboa Champion and California Balboa/Swing Champion. He is also an accomplished choreographer and has been featured on the hit television show So You Think You Can Dance. As an instructor, he is known for his ability to break down movements and technique to create a fun and light-hearted learning environment. His true love of music and dancing will forever inspire him to learn, teach, and grow. In 2004 and 2010, Nick was honored to be recognized by the California Swing Dance Hall of Fame. Nick is also a member of the performance dance troupe Hot Club Stomp.
Fancy Dougherty & Stephen Sayer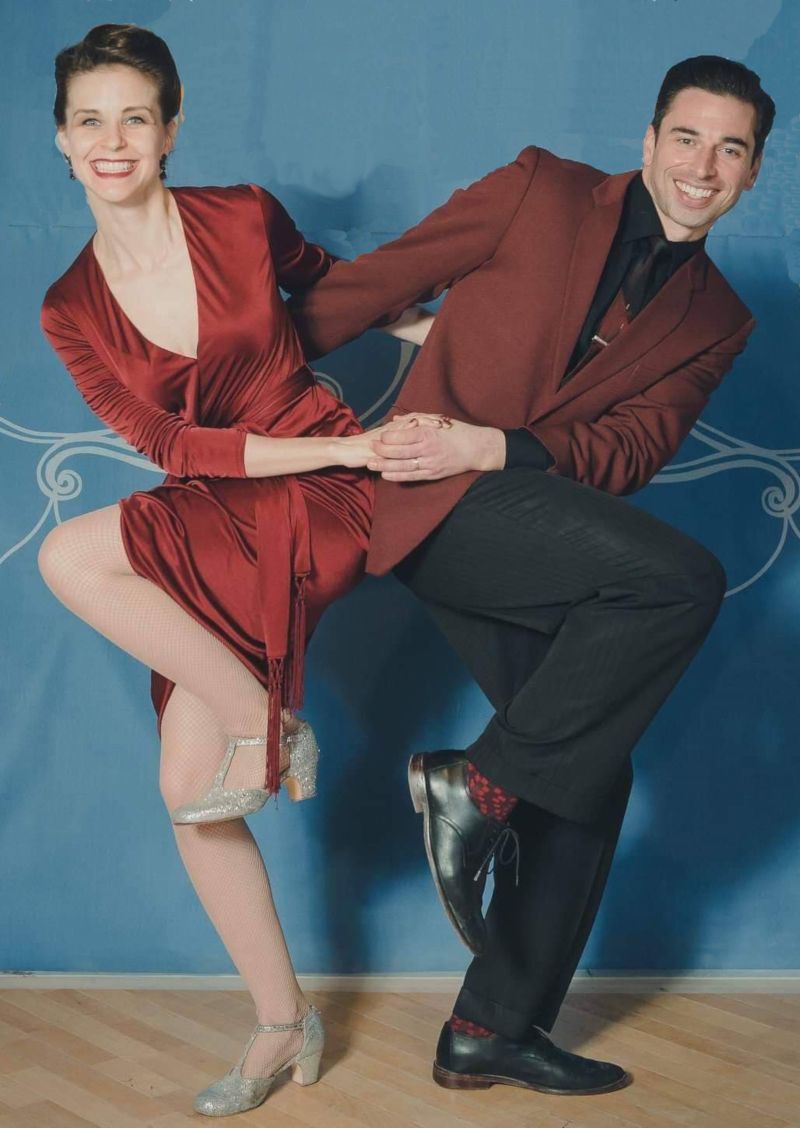 Hailing from Los Angeles, California, Fancy (a birth name) fell in love with Lindy and Shag in 2008, with Balboa trailing not far behind. She's been hooked ever since, constantly endeavoring to improve her technique on a never-ending quest for connection, improvisational freedom in social dancing and the true jitterbug spirit. She has performed, competed and taught all over the world, was nominated for the California Swing Dance Hall of Fame in 2014 and is a five-time winner of the National Jitterbug Championships in the shag division. She loves to dance with new people and beginners, so be sure to ask her to dance!
Steve is a dancer/instructor who is dedicated to preserving the great American partner jazz dances of the 1920′s-1950′s. Originally from Dayton, Ohio Steve began dancing in 1998 at the age of 16. Falling in love with lindy hop and other dances of the swing era he traveled to the east and west-coasts to dance, study and learn the different styles of swing dancing.  In 2005 he moved to Los Angeles and soon began teaching weekly at Joe's Bar and Grill in Burbank. In 2009 he began competing, winning many Los Angeles contests such as the Bayside Lindy Battle and the Paladino's Jitterbug contest. In 2010, 2011 and 2012 he won 1st place in the Collegiate Shag division at the National Jitterbug Championships with partner Fancy Dougherty. Also in 2011 he won 1st place with partner Chandrae Roettig at the National Jitterbug Championships and the US Open Strictly Lindy Hop divisions. In 2012 he and Chanzie won the Camp Jitterbug Strictly Lindy, US Open Strictly Lindy and came in 2nd at the International Lindy Hop Championships. In 2012 Stephen was inducted into the California Swing Dance Hall of Fame.
​

Tise Chao (Head Judge)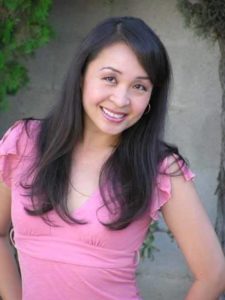 Tise started swing dancing in Southern California in 1997, learning first hand from local original swing dancers Ann Mills, Hal Takier, and Bart Bartolo, as one of the "Old School" kids. Her dance education began in her early years, studying lyrical jazz and flamenco dances with master teachers, and she continued to expand her dance knowledge throughout her dance career. Tise has performed and taught around the world with top Balboa, Collegiate Shag and Lindy Hop instructors Nick Williams, David Rehm, Bobby White, Augie Freeman, Jeremy Otth and Mike Mizgalski, as well as consistently winning top placements in international level dance competitions. Tise works as the head judge and competition coordinator at numerous international dance competition and events, and continues to mentor and support the next generation of dancers. Tise is dedicated to preserving yet innovating the dance, with Balboa being one of her favorite dances from the original swing era. With her smooth fast feet and her jitterbug energy it's difficult to keep up with Tise on the social dance floor! Tise hopes to inspire other dancers to find their own sense of style and spirit by sharing her vast knowledge, passion, and energy with the people who appreciate the art of swing dance.
Michael Gamble (instructor and band leader)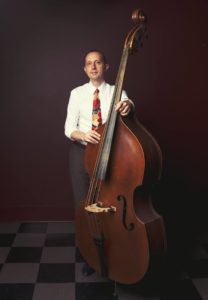 Michael Gamble has been at work within the swing dance community for over 15 years. Along with his wife and partner Jaya Dorf, he runs Lindy Focus in Asheville, NC, one of the largest events on the world scene. His band Michael Gamble and the Rhythm Serenaders is one of the most active and dedicated dance bands working today. He is a lifelong devotee to swing music, and in 2016 led a worldwide crowdfunding campaign to make the lost work of Savoy Ballroom bandleader Chick Webb once again accessible to contemporary swing orchestras. He received a bachelor's degree in music in 2006, and also during that time traveled the country teaching Lindy Hop in over 35 US cities, a set of circumstances that has recently led to him teaching the appreciation and practice of swing music within the dance community. Michael currently resides in Asheville, North Carolina, with Jaya, his partner in all things, their two dogs and four goats, continuing his lifelong study of the art forms he loves.
Katie Cavera (jam leader)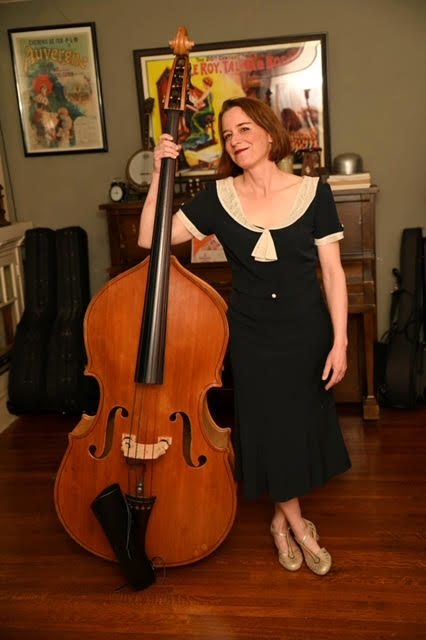 Katie Cavera has been working in Los Angeles as a full time musician since 1998. In 2003 Katie began teaching banjo and guitar at the San Diego Adult Traditional Jazz Camp. She currently teaches at this yearly event as well as the New Orleans Traditional Jazz Camp which she has been a part of since its inception in 2009. In 2006 she was the banjoist and guitarist at the Opera Comique in Paris, France performing in "à la recherche de Josephine" a musical review celebrating Josephine Baker. After an extended residency in Paris, the show toured France, Spain, Austria, and Germany. Since 2011 she has worked as a string bassist for Disney California Adventure performing with the Ellis Island Boys, The Pixarmonic Orchestra, and the Mostly Kosher Klezmer band. In 2018 she began leading a jam in Los Angeles for swing dance friends that were interested in learning traditional jazz. The point of her jam is to make music performance accessible to anyone with an interest in trying it. Bring your own instrument or borrow one of Katie's. (Available to try at Camp Hollywood: ukuleles, guitars, banjo, string bass, drum kit, percussion and kazoos!)
Jonathan Stout (musical director, band leader and instructor)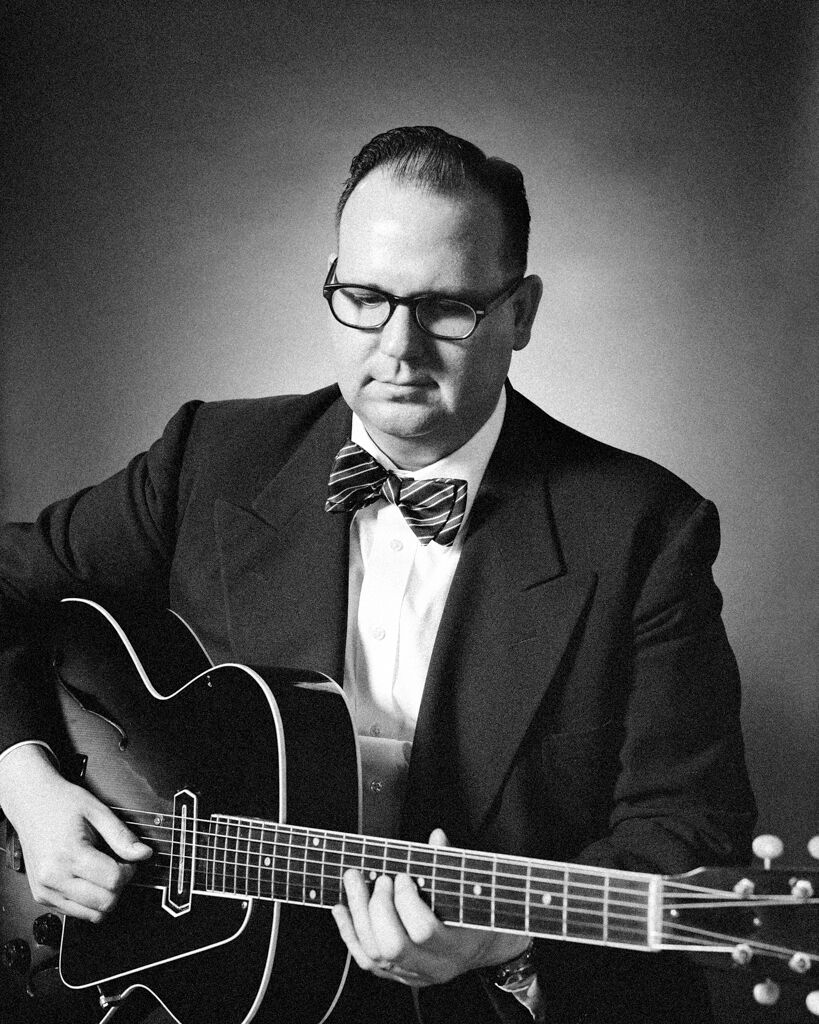 Jonathan Stout is a bandleader, guitarist, lindyhopper, and balboa dancer. For the last 16 years his bands have played all over the world to deliver Swing music with the specific purpose of serving the Swing dance community. His four albums with the Campus Five are fixtures in swing dance classes and DJ sets around the globe. Jonathan's background as a dancer allows him to provide the very best contest music, and his background in 20th century American History allows him to provide the stories, context and meaning behind the music. As a guitar player, he specializes in the varied styles of pre-bebop jazz guitar, most notably the electric single note style of Charlie Christian, and the rhythm and chord melody style of Allan Reuss. His album of solo guitar in the Reuss-style, "Pick It and Play It", was released in 2018. As a dancer, Jonathan is proud to have learned from such original masters as Ann Mills, Hal Takier, Freda Angela, and Bart Bartolo, and to have danced on the first place team at the 2002 National Jitterbug Championships. He was inducted into the Camp Hollywood Hall of Fame in 2009.
Scott Angelius (Contest Tabulator)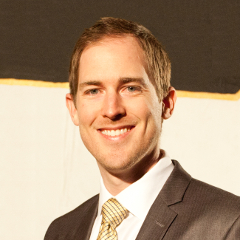 Brittney Caraway (Nighttime Master of Ceremonies)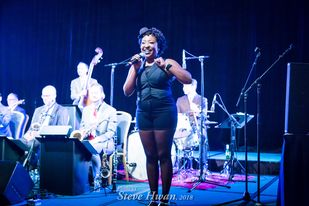 Wolfman (Daytime Master of Ceremonies)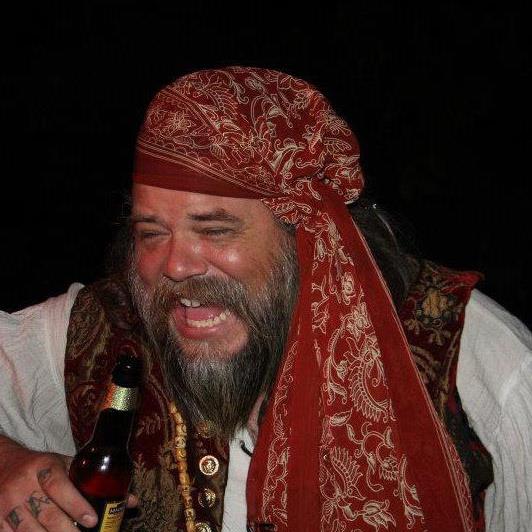 Shana Worel (Head DJ)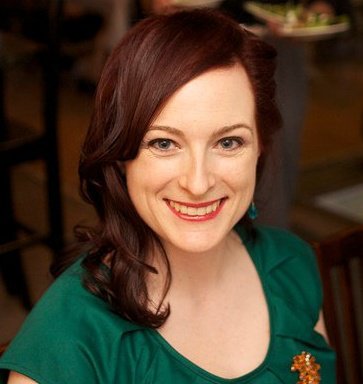 James Bennett (Volunteer Coordinator)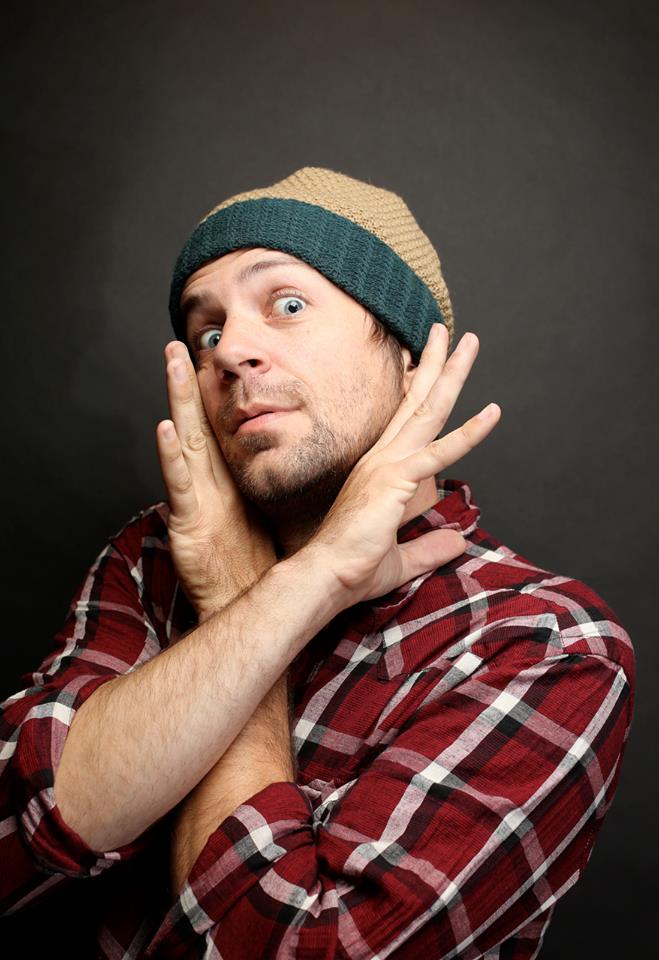 Mary Pittman (Vendor Coordinator)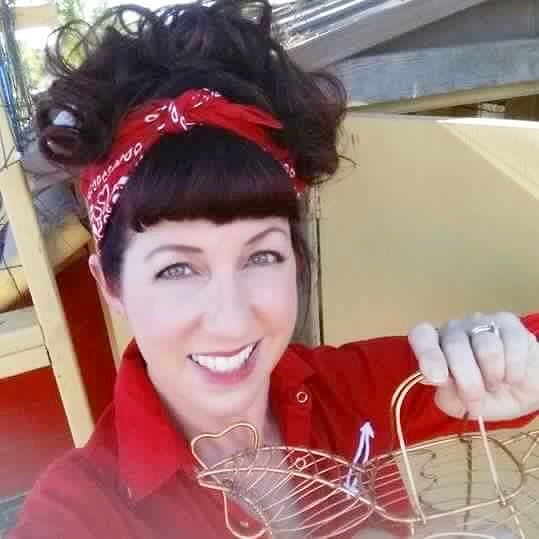 Traci LaDue (Safe Spaces Coordinator)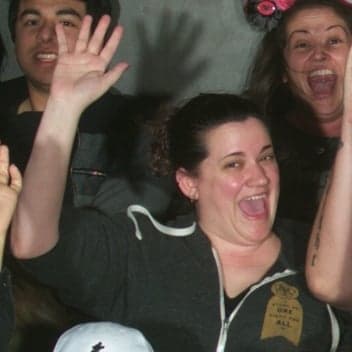 Sam Chan (Chief Medical Officer)