Our 2020 Camp Hollywood staff
Instructors:
LaTasha Barnes
LaTasha "Tasha" Barnes is an internationally acclaimed and awarded dancer, educator, coach and ambassador of culture from Richmond, VA. Globally celebrated for her musicality, athleticism, and joyful presence throughout the cultural traditions she bears, which include: House, Hip-Hop, Waacking, Vernacular Jazz, and Lindy Hop. Her expansive artistic, competitive and performative skills have made her a frequent collaborator to Dorrance Dance, Singapore based Timbre Arts Group, Caleb Teicher & Co., Ephrat Asherie Dance and many international Urban Arts and Jazz/ Lindy Hop festivals like Summer Dance Forever and Paris Jazz Roots Festival. Accolades and accomplishments aside, Tasha's forever purpose is to inspire fellow artists and art enthusiasts to cultivate an authentic sense of self in their creative expressions and daily lives.
Joshua Mclean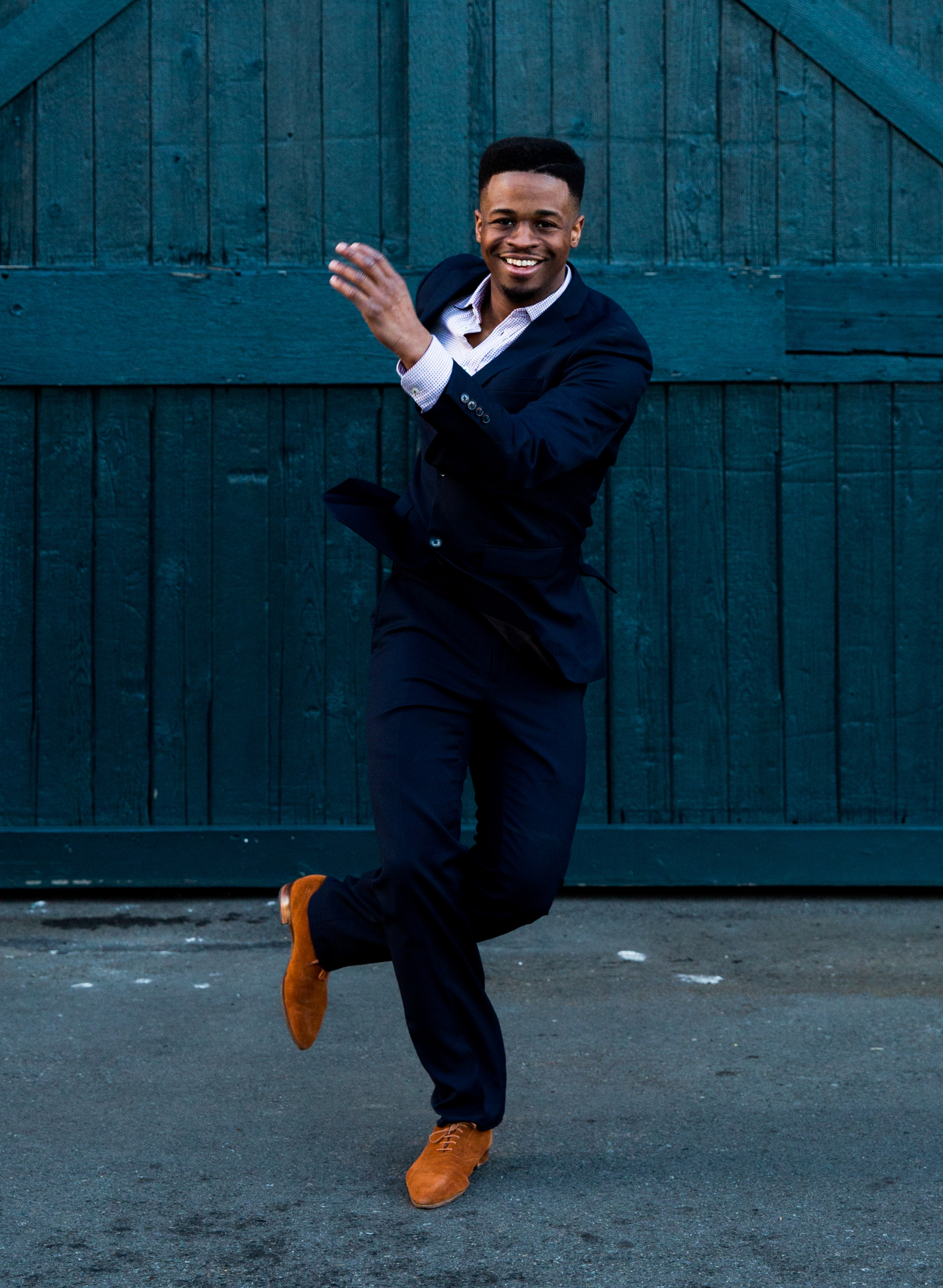 Joshua Mclean loves to dance. He was introduced to Ballet and Hip Hop as a young child and then discovered Lindy Hop and Vernacular Jazz dance whilst at high school in 2010, he was immediately captivated. Joshua is an energizing element in the Lindy Hop dance scene and is recognized for his work with rhythm and improvisation on the dance floor. He is dedicated to the study and performance of Vernacular Jazz movement, Charleston, and Lindy Hop. Joshua is a Lindy Hop Ambassador for the Frankie Manning Foundation, an organization dedicated to honoring the African American traditions of Vernacular Jazz Dance and spreading those dances around the world. In the past seven years, his travels have brought him to Canada, Chile, Spain, Sweden, France and all across the US to teach, perform, and share Lindy Hop, Charleston and Vernacular Jazz Dance.
Naomi Uyama
Naomi discovered the original form of swing dancing- the Lindy Hop when she was 16 years old in her hometown of Washington DC.  After nearly 2 decades of devoting herself to the dance she has won first place at the International Lindy Hop Championships, the American Lindy Hop Championships, the Ultimate Lindy Hop Showdown, and the US Open Swing Dance Championships.  With expertise in the Lindy Hop, Charleston, and Solo Jazz she has traveled to over 20 countries on 5 continents spreading her knowledge and love of dancing.  When she's not traveling in the name of jazz she is teaching and dancing in her adopted home of Minneapolis for Uptown Swing.
Peter Strom

Peter Strom is one of the most dedicated and well traveled instructors on the lindy hop scene today. His humor in classes is only matched by the clarity and care he takes with his students. Since his start in 1998 he has taught at international dance camps from Australia to South Korea to Herrang, Sweden. In addition to teaching he brings with him his skills as a sought after DJ and experienced Master of Ceremonies. He is currently a member of the renowned team the Silver Shadows and the founder of Uptown Swing in his hometown of Minneapolis, Minnesota.
Bianca Locatelli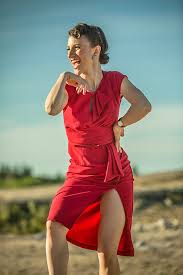 Bianca Locatelli started dancing at the age of six and tried a lot of dance styles from ballet to street dancing. Though, she got stuck in swing dancing, her biggest passion. She has been competing and performing several years first in Italy and then internationally. Nowadays she's social dancing, competing and teaching Boogie Woogie and Lindy Hop in Sweden and all around the world.
Bianca received the EuroStar Award which was given to her for showing talent and potential and for having exemplified the spirit of the dance during the European Swing Dance Championships. Bianca thinks that music is the most inspiring factor for her dancing, she enjoys social dancing and watch people dancing and having fun. She went to Herräng for the first time at the age of 14 and since then swing dancing has become an essential part of her days.
Nils Andren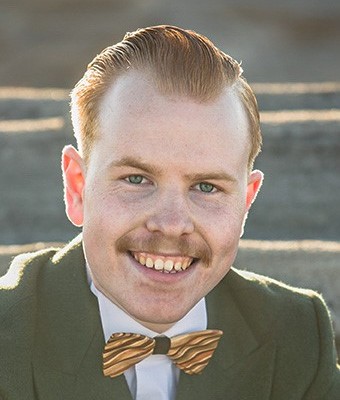 Nils has now been dancing for 11 years. He has throughout his career been constantly competing in various dances such as Boogie Woogie, Salsa, Lindy Hop and the Swedish bugg. During several years of dancing he has acquired numerous of podium placements on competitions all around the world in Lindy Hop and Boogie Woogie. Nils is nowadays traveling around teaching, competing, DJing and social dancing. Music is his main source of inspiration and by dancing and teaching Nils tries to transmit to the audience and his students.
Sylvia Skylar
Sylvia Skylar along with partner Erik Robison began dancing together in April of 1997. Their similar interest in reviving the earlier forms of swing dance was the driving force behind their wholehearted investigation into the more traditional swing dances, such as Partnered Charleston, Collegiate Shag, and the Balboa, as well as the more common dance of the 6 and 8 count Lindy Hop. They studied hours of old movies, soundies, and vitaphone shorts and actually had the opportunity to learn first-hand from many of the original dancers from these clips.
The more they studied, they realized that there was an entire style of Lindy Hop which seemed to be lost in the modern Lindy movement. It was the style that belonged to the swing dancers from Southern California and more specifically, Hollywood, during the 1930's and the 1940's. Erik and Sylvia fell in love with the style and dedicated themselves completely to its revival. Erik and Sylvia named and trademarked their rendition of this authentic Lindy Hop style "Hollywood Style". Hollywood style refers not to the geographic area of origin, but to the medium from which they learned, old Hollywood and its dancers. Today Sylvia is happy to pass on the legacy of this style which became iconic for the late-90s LA Swing Revival (and was the style that Camp Hollywood was created to celebrate in 1998).
Sylvia Sykes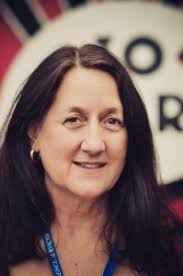 Sylvia Sykes began dancing in 1966, competing in 1970, and teaching in 1979. She has studied with many of the dance greats, including Frankie Manning, Dean Collins, Maxie Dorf, and Willie Desatoff. Her extensive studies and travels have made her an expert on regional dance styles and she is known for her expertise in, and the preservation of the older forms of Swing dance. In addition, she is credited with helping to preserve the Balboa by introducing the dance World Wide.
In 1985 Sylvia and Jonathan Bixby co-founded the Santa Barbara Swing Dance Club, a twice-monthly live-music dance club that they continue to run. She is still teaching her weekly classes that she started teaching in 1979, plus she teaches out of town over forty weekends per year. Her dance troupe ran for fifteen years, performed with some of the great Swing bands, and nurtured other International teachers. She has been a member of the Santa Barbara Dance Alliance since its inception, has taught at the University of California, and has appeared in many TV shows and in several documentaries on Swing dancing over the years.
Sylvia is actively judging and teaching various forms of Shag, Balboa, Lindy Hop, and West Coast Swing throughout the U.S., Europe, Australia, and Asia. She is still an active competitor and she has won or placed in virtually every Swing event she has entered, in a multitude of Swing forums.
Kevin St Laurent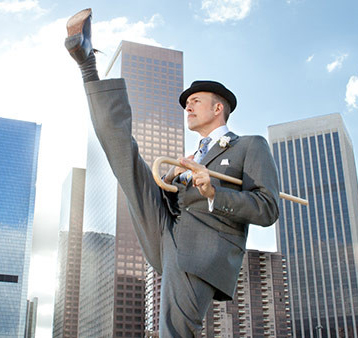 Kevin St. Laurent is internationally recognized for his energy and innovation as a Lindy Hop dancer, instructor, performer and choreographer.. His creativity on the dance floor stems from a command of musicality and partner connection, features of his dance that make him such an engaging performer, and his priorities in both improvisation and choreography. As an instructor, he concentrates on the technique of these elements at all levels, teaching his students the ability to adapt the style of their dance to that of the music and to create a dynamic dance with their partner. Kevin's energy and focus on fun are a constant backdrop to all of his work.
Mikey Pedroza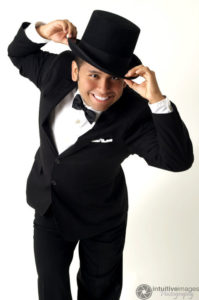 Since 1998, Mikey Pedroza has been dedicated to the understanding and preservation of classical American Jazz dances such as, Charleston, Lindy Hop, Balboa, Slow Dancing (Blues) and Solo Jazz. Hailing from Orange County, California, he passionately developed his own perfect blend of powerful movement and classic grace with a hard edged and playful style which is evident each time he steps onto the floor. Such dedication and originality has earned him numerous awards at national dance competitions as well as opened avenues for teaching and performing. The same passion and energy Mikey exudes on the floor, he brings to students around the world. And as an instructor, he encourages his students to be self-expressive and creative while establishing a strong understanding of connection, lead/follow technique, frame, body awareness and mechanics. By building a good technical base, students are then free to develop their own personalized style with confidence. Mikey hopes that by sharing his love and knowledge of these dances with others, that they too will find joy in this classical American art form.
Nikki Marvin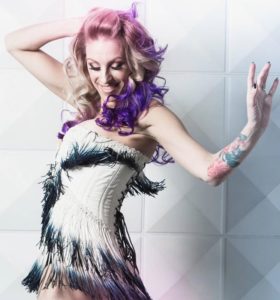 Nikki is one of the most recognizable follows in the scene today adapting her unique style to each of her unique dance partners. Nikki grew up with a passion for early Jazz and Swing music; learning to dance was a natural progression. A 1st place win at the 2004 National Jitterbug Championships jump started her competition, performance and teaching career and since she has gone on to win and place in many top level Lindy Hop Competitions including the International Lindy Hop Championships and the National Jitterbug Championships. Today Nikki travels the world sharing her love of the dance with her students.  Her style focuses on the things she loves the most about Lindy Hop: lead and follow, style, rhythm, and musicality.  She feels that we should look to other dance styles and dancers for inspiration and guidance, but form our own ideas about the dance. Nikki has been a featured performer on Dancing with the Stars, has worked on multiple occasions for choreographer from SYTYCD Mandy Moore, and has appeared in a long list of tv shows, movies, and music videos including the "Happy" video by Farrell Williams. Nikki owns the famous ATOMIC Ballroom in Irvine, CA, is a producer of Inspiration Weekend in Fullerton, CA, is the director of the award winning Atomic Cherry Bomb Chorus Girl company, and moonlights as Moxie Gold a burlesque producer and performer in the Orange County and Hollywood Burlesque scenes.
Kim Clever & David Frutos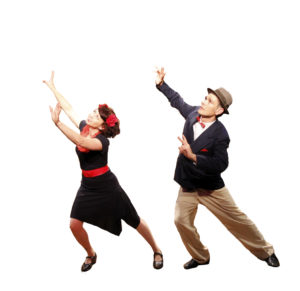 David and Kim met in a dark, smokey Swing dance class at a bar in 1994. By 1996 they were teaching Swing dance together at the world famous Brown Derby.  It was there that they first learned to teach a class that was both informative and entertaining. Over the years they have honed their skills as teachers in small and large class rooms around the world. As competitors David and Kim have numerous titles together from The National Jitterbug , International Lindy hop, and US Open Championships,  just to name a few. They have also been inducted into the California Swing Dance hall of Fame, both individually and as a couple. David and Kim have been honored to have worked  in Hollywood as choreographers, consultants and performers. With many credits to their name. But with all these accomplishments, David and Kim's real passion is teaching and sharing their love of all things Swing. They are known for their humorous and comprehensive teaching style that draws inspiration from Southern California Swing history and has kept them in demand these many years. They look forward to seeing all of you on a dance floor soon!
Nick Williams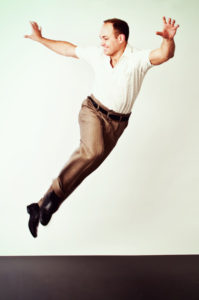 Nick Williams has embodied the passion and spirit of swing dancing ever since his first lesson in 1998. The depth of his understanding of Lindy Hop, Balboa, and Collegiate Shag stems from studying with the original dancers. Nick's desire for authenticity, combined with his passion for dance evolution, leads to a style known for precision, lightness, musicality and dynamic energy.  His successes include World Lindy Hop Champion, US Open Swing Dance Champion, American Lindy Hop Champion, National Jitterbug Champion, International Lindy Hop Champion, Ultimate Lindy Hop Showdown Champion, American Classic Balboa Champion and California Balboa/Swing Champion. He is also an accomplished choreographer and has been featured on the hit television show So You Think You Can Dance. As an instructor, he is known for his ability to break down movements and technique to create a fun and light-hearted learning environment. His true love of music and dancing will forever inspire him to learn, teach, and grow. In 2004 and 2010, Nick was honored to be recognized by the California Swing Dance Hall of Fame. Nick is also a member of the performance dance troupe Hot Club Stomp.
Chandrae Roettig-Gomez & Stephen Sayer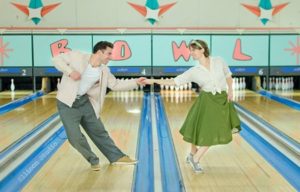 Stephen Sayer and Chandrae Roettig-Gomez are dancers/instructors who specialize in LA/smooth style lindy and collegiate shag. While they have a love for all things that swing, their primary influences and inspirations come from the Los Angeles Jitterbugs of the 1940's and 1950's. Their partnership began in late 2010 and together Steve and Chanzie have taken First Place titles in several national swing competitions. In 2011 they won 1st place in the Lindy Hop divisions at the National Jitterbug Championships and US Open Swing Dance Championships. In 2012 they took 1st Place in the Lindy divisions at Camp Jitterbug and again at the US Open. In 2014 they regained their 1st place title at the National Jitterbug Championships and also took their LA Shag team to a 1st place victory in the team division. You can find them teaching and performing all over the United States, Canada,  Europe and Australia. They are committed to improving and pushing the limits of their own dancing as well as those who take their classes, while keeping their regional style of swing alive.
Irina Amzashvili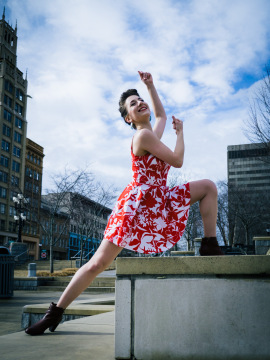 Dancing has always been a passion for Irina, her expression completely and boundlessly inspired by music. She began learning Lindy Hop at the age of 15 and fell in love with it after her first night of social dancing. Since then, her passion for Swing dancing expanded to include solo Jazz, Balboa, and Collegiate Shag.
Since her start in Lindy Hop in 2009, Irina has competed and taught across the U.S. as well as Europe. As a teacher her goal is to patiently guide her students through building solid foundation and technique as well as inspiring unique and personal movement and rhythm. Irina's greatest joy as a teacher is to see her students progress with their dancing, no matter the increment.
Toni Basil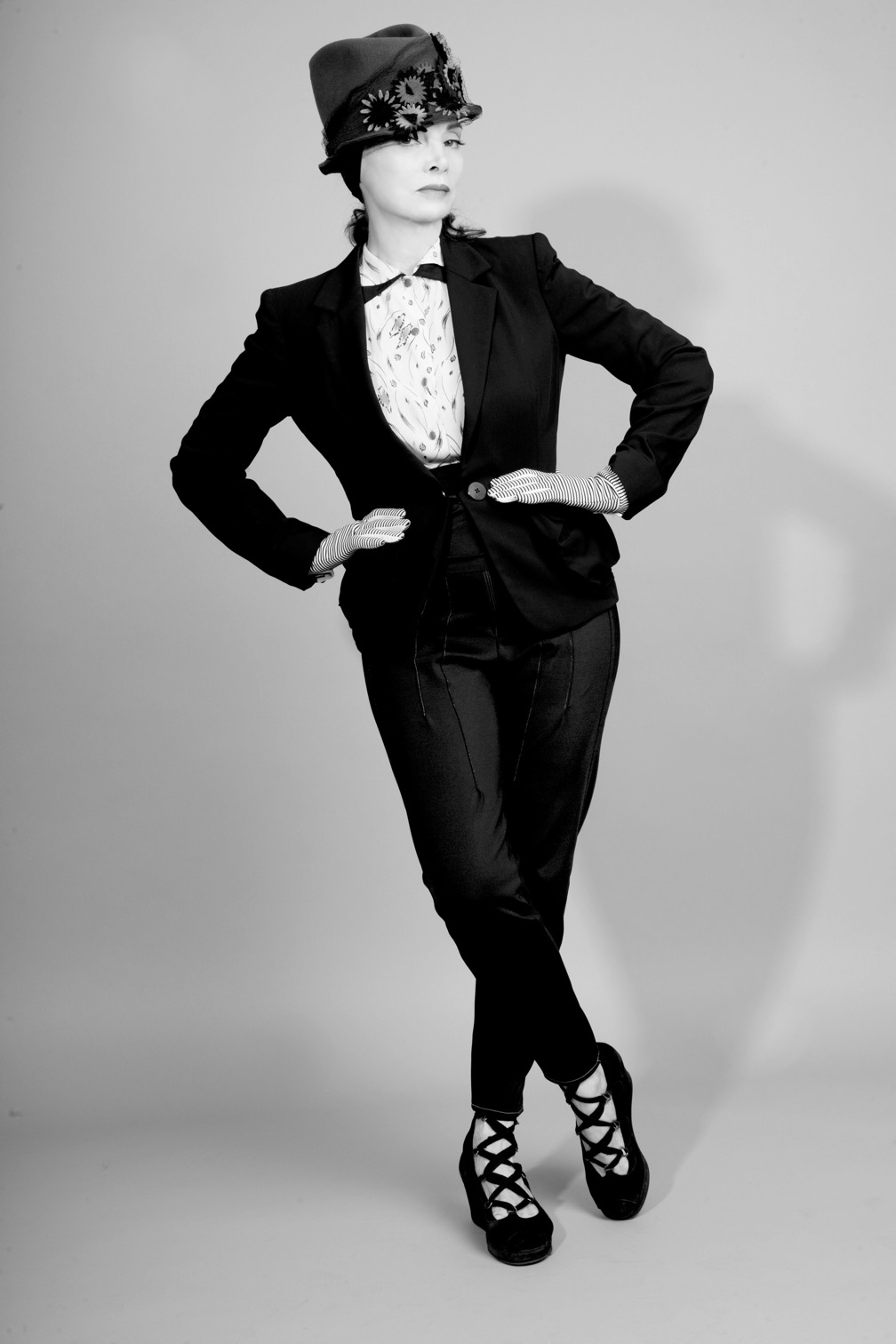 Toni Basil has been on the cutting edge of Pop Culture for the last six decades. Toni is most noted for her International double platinum smash single Mickey and her Grammy nominated Word Of Mouth video for her concept and direction. A multiple Emmy Award and Grammy Award nominee Toni Basil has choreography and directorial credits on an enormous body of work,not just on her own videos but She has Co-Directed and choreographed concerts for Tina Turner, David Bowie, Bette Midler, David Lee Roth, Mick Jagger and many others. Toni is recognized as the seminal influence in bringing street dance to the attention of the American public. She is one of the founding members of "The Lockers", the group that changed the face of dance. In 2008 she received Hip Hop International's highest award the "Living Legend of Hip Hop." Her acting credits include groundbreaking movies such as Easy Rider and Five Easy Pieces.
Toni has countless credits on videos and commercials that she has conceptualize directed and choreographed. Her film choreography credits include includes classics such as American Graffiti and Legally Blonde (The bend and snap ). Toni Basil's subtle choreographic hand is also seen in Quentin Tarantino's Golden Globe and Oscar nominated 2019 film, Once Upon a Time in Hollywood, staring Leonardo DiCaprio.
Tise Chao (instructor and Head Judge)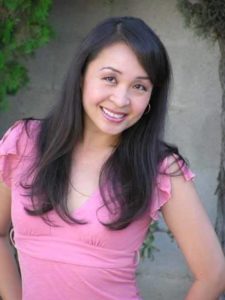 Tise started swing dancing in Southern California in 1997, learning first hand from local original swing dancers Ann Mills, Hal Takier, and Bart Bartolo, as one of the "Old School" kids. Her dance education began in her early years, studying lyrical jazz and flamenco dances with master teachers, and she continued to expand her dance knowledge throughout her dance career. Tise has performed and taught around the world with top Balboa, Collegiate Shag and Lindy Hop instructors Nick Williams, David Rehm, Bobby White, Augie Freeman, Jeremy Otth and Mike Mizgalski, as well as consistently winning top placements in international level dance competitions. Tise works as the head judge and competition coordinator at numerous international dance competition and events, and continues to mentor and support the next generation of dancers. Tise is dedicated to preserving yet innovating the dance, with Balboa being one of her favorite dances from the original swing era. With her smooth fast feet and her jitterbug energy it's difficult to keep up with Tise on the social dance floor! Tise hopes to inspire other dancers to find their own sense of style and spirit by sharing her vast knowledge, passion, and energy with the people who appreciate the art of swing dance.
Jean Veloz with Rusty Frank & Ron Campbell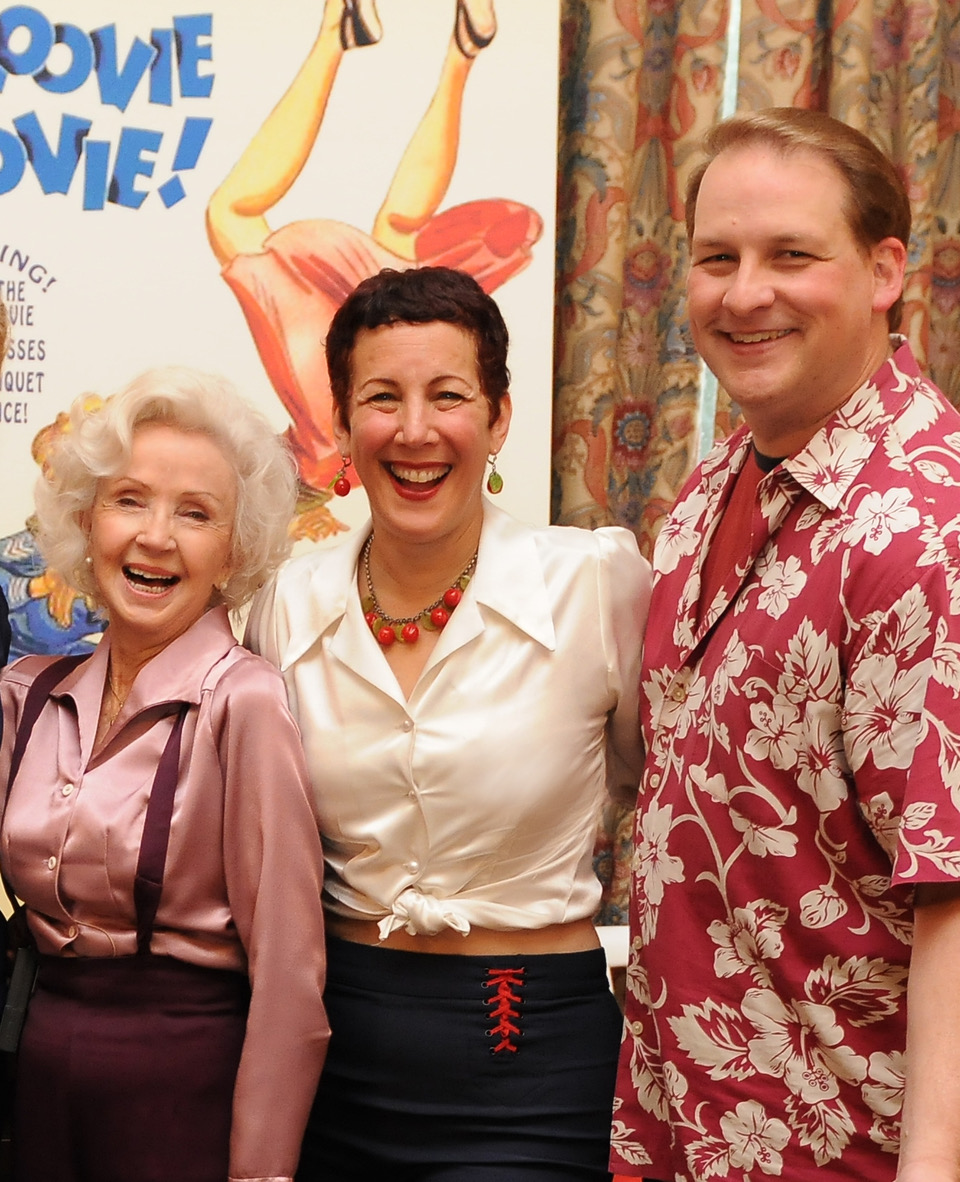 Jean Phelps Veloz (95 years young), the icon of the Hollywood Style Lindy to new generations of swing dancers, provides a living bridge from the Los Angeles dance scene of the 1940s to the present-day Lindy Hop revival that has swept the United States and the rest of the world since the late 1990s.  Hundreds of thousands of Lindy Hoppers around the world watch her on YouTube in her classic 1940s films ~  "Groovie Movie" and "Swing Fever."  Now is your chance to learn from the legend herself in person.  Jean Veloz was inducted into the prestigious California Swing Dance Hall of Fame in 1996.  JEANVELOZ.COM
Rusty Frank has been assisting the lovely Jean Veloz since the late 1990s in workshops around the globe as well as on national television shows (The Bachelorette and Forever Young). Rusty is the author of the critically acclaimed book TAP! The Greatest Tap Dance Stars and Their Stories 1900-1955, the producer and choreographer of the stage revues "Swingin' The Century – The Big Band Show" and "Jazz Tap." Rusty is the producer of the in-production documentary, "TAP! Tempo of America" (recipient of a National Endowment for the Arts Grant). She has the longest running Lindy Hop program in Los Angeles: Since 1998, Rusty's "Lindy By The Sea" dance school (El Segundo, California) has been offering group and private classes in Swing Dance, Lindy Hop, Balboa, Collegiate Shag, and Charleston, and Rusty's "Rhythm Club" weekly swing dance in Playa Del Rey, California, is one of the few clubs in the nation featuring an evening of dancing to live bands.  Rusty began dancing at age six and entered the dance profession in her early 20s. She has taught and performed in twenty-three countries around the world and performed at such locales as Broadway's 42nd Street, The Hollywood Bowl, Disneyland, and the Derby. She also produces instructional Lindy Hop & Tap historic legacy lessons, including "Legends of Swing ~ Jean Veloz & Ray Phelps." Rusty is featured in the seminal Swing Dance documentary, "Alive and Kicking"  and was inducted into the  California Swing Dance Hall of Fame in 2008 and the Camp Hollywood Hall of Fame in 2015.  RUSTYFRANK.COM
Ron Campbell started swing dancing with his wife, Robin, in February 1996. After a brief introduction to swing through a city Ballroom course (preparing for the "first dance" at their wedding later that year), Ron was hooked. He had found a means of expression for his joy for the music of 20s, 30s & 40s.  Ron began co-teaching the intermediate Lindy By The Sea classes with Rusty on January 6th 2003 and together they developed the Track and Master Track curriculums in place at Lindy by the Sea since 2005, and they co-produced the Track Instructional Video Series.  Ron and Rusty also produced the instruction video of Jean Veloz and her brother, Ray Phelps – "Legends of Swing."  Ron coached The Moxie Squad in 2018-2019, and together with Rusty they choreographed and coached Rusty's Rhythm Club student team from 2016-2019.  Ron was a member of the Hollywood Hornets, 3-time Team Division National Jitterbug Champions (2002, 2004, 2005).  
Michael Gamble (instructor and band leader)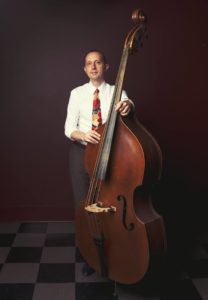 Michael Gamble has been at work within the swing dance community for over 15 years. Along with his wife and partner Jaya Dorf, he runs Lindy Focus in Asheville, NC, one of the largest events on the world scene. His band Michael Gamble and the Rhythm Serenaders is one of the most active and dedicated dance bands working today. He is a lifelong devotee to swing music, and in 2016 led a worldwide crowdfunding campaign to make the lost work of Savoy Ballroom bandleader Chick Webb once again accessible to contemporary swing orchestras. He received a bachelor's degree in music in 2006, and also during that time traveled the country teaching Lindy Hop in over 35 US cities, a set of circumstances that has recently led to him teaching the appreciation and practice of swing music within the dance community. Michael currently resides in Asheville, North Carolina, with Jaya, his partner in all things, their two dogs and four goats, continuing his lifelong study of the art forms he loves.
Jonathan Stout (musical director, band leader and instructor)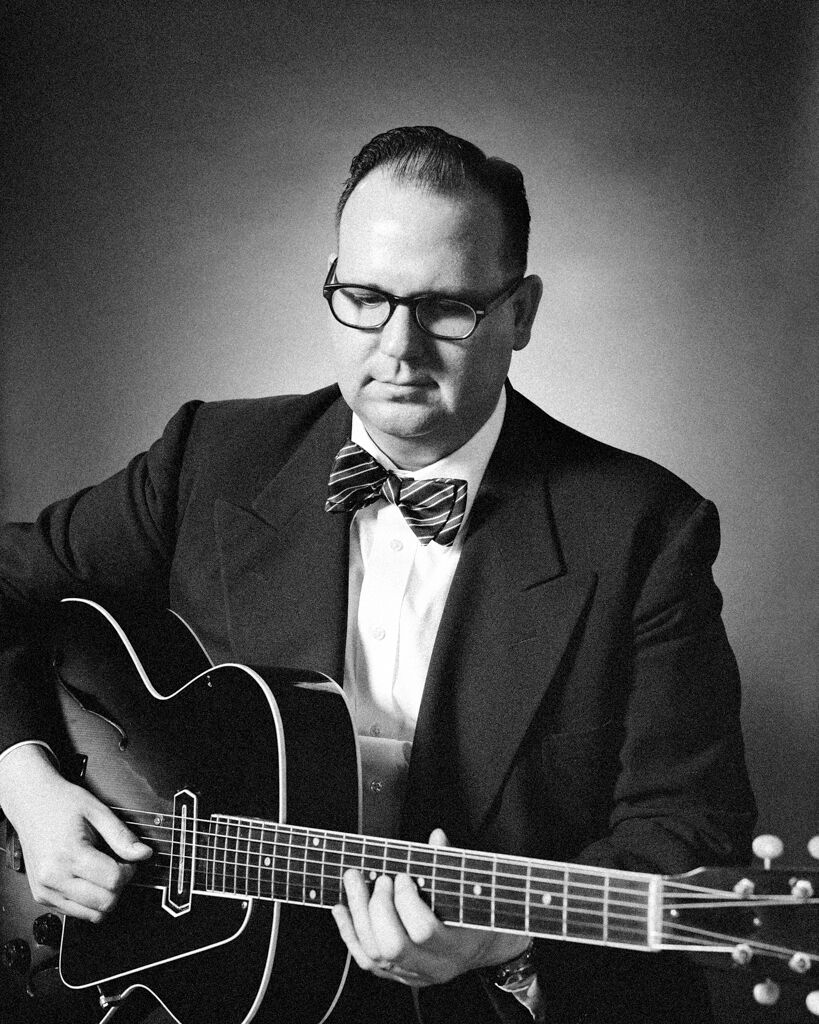 Jonathan Stout is a bandleader, guitarist, lindyhopper, and balboa dancer. For the last 16 years his bands have played all over the world to deliver Swing music with the specific purpose of serving the Swing dance community. His four albums with the Campus Five are fixtures in swing dance classes and DJ sets around the globe. Jonathan's background as a dancer allows him to provide the very best contest music, and his background in 20th century American History allows him to provide the stories, context and meaning behind the music. As a guitar player, he specializes in the varied styles of pre-bebop jazz guitar, most notably the electric single note style of Charlie Christian, and the rhythm and chord melody style of Allan Reuss. His album of solo guitar in the Reuss-style, "Pick It and Play It", was released in 2018. As a dancer, Jonathan is proud to have learned from such original masters as Ann Mills, Hal Takier, Freda Angela, and Bart Bartolo, and to have danced on the first place team at the 2002 National Jitterbug Championships. He was inducted into the Camp Hollywood Hall of Fame in 2009.
Scott Angelius (Contest Tabulator)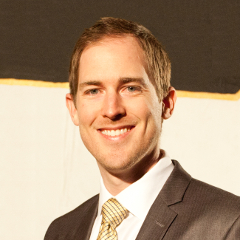 Brittney Caraway (Nighttime Master of Ceremonies)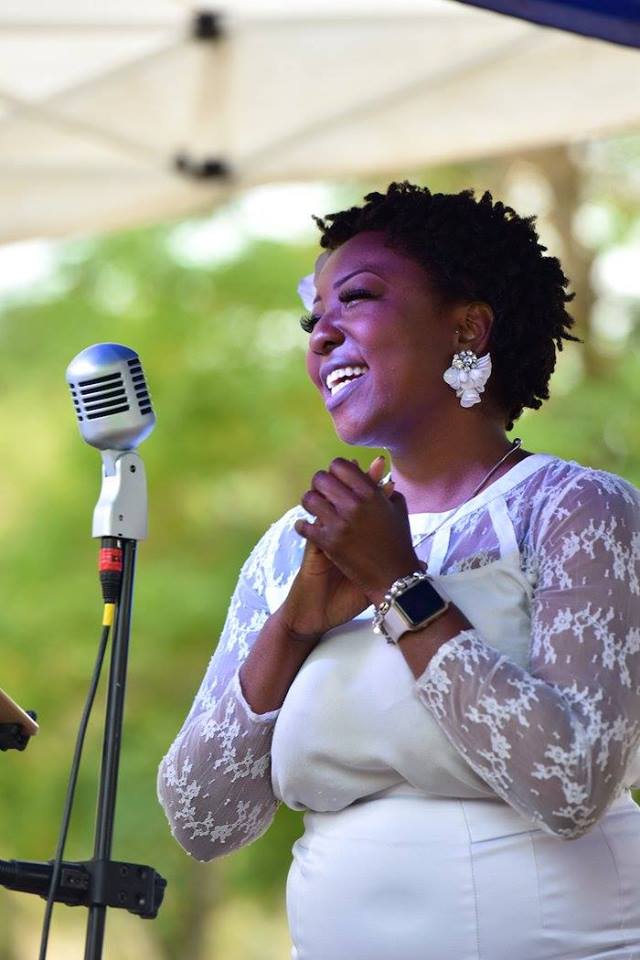 Wolfman (Daytime Master of Ceremonies)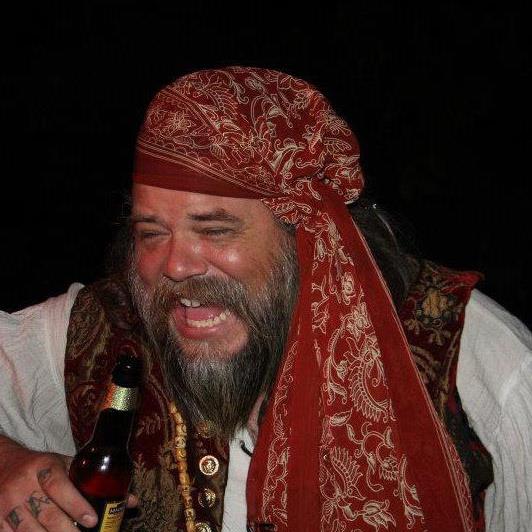 Shana Worel (Head DJ)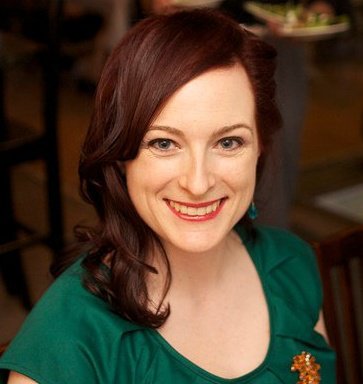 James Bennett (Volunteer Coordinator)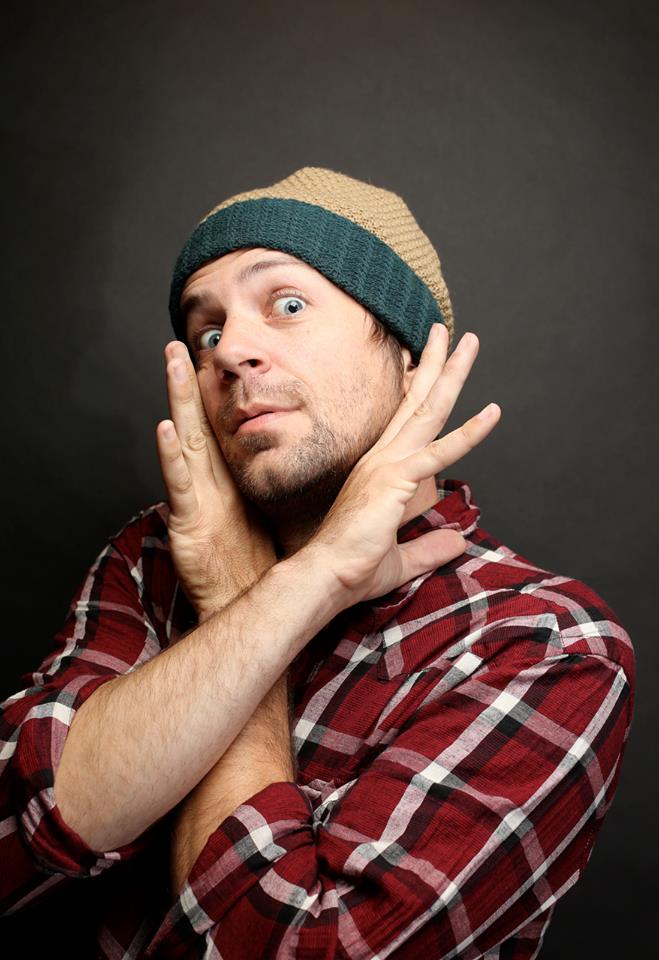 Mary Pittman (Vendor Coordinator)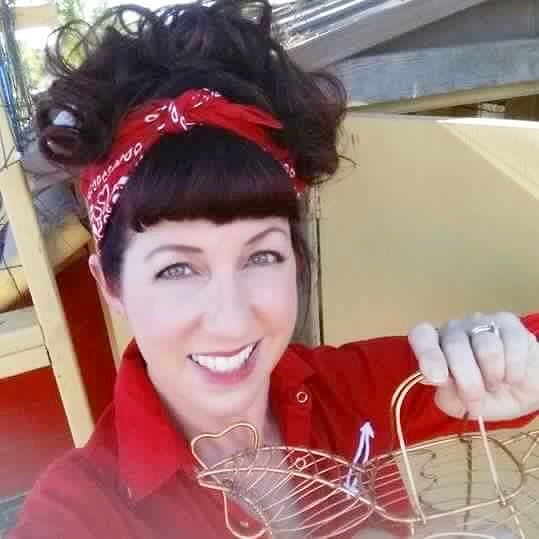 Traci LaDue (Safe Spaces Coordinator)